Ignacio Sierra (Tendam): "When expanding abroad, companies must be ready to change its approach"
Ignacio Sierra is corporate managing director of Tendam (formerly Grupo Cortefiel), a Spanish retailer that opened its first store abroad in the fifties and currently operates with more than 2,000 points of sale in ninety countries.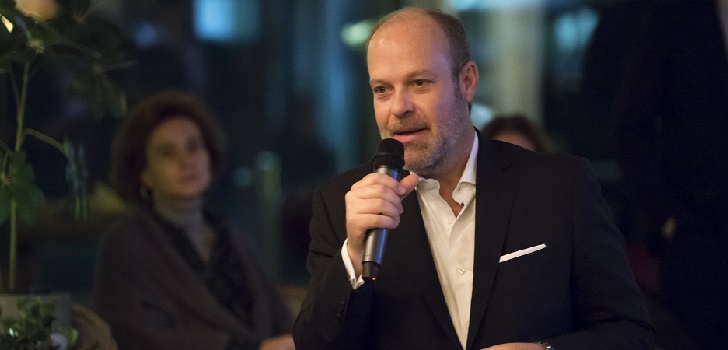 New York, the fifties. Macy's and Saks introduce some Cortefiel garments in their department stores in the Big Apple, and turn Tendam into the first Spanish company to trade goods in the US market.
This is just a piece of history from a company whose origins go back to 1880 in Madrid, when a family-run haberdashery opened its doors in the Romanones street of the Spanish capital. The US anecdote made clear the character of a company that defined a clearer international expansion path in the early nineties.
"In 1991, the group gained presence in Paris and Lisbon with the Springfield brand, which was born a couple of year before", recalls Ignacio Sierra Armas, Tendam's corporate managing director.
Tendam opened its first stores abroad in Paris and Lisbon in 1991
France and Portugal were just the first steps in foreign markets. However, it wasn't until the first years of the 21st century that Tendam began to consolidate positions in markets that it considered strategic.
Currently, Tendam has near to 2,000 points of sale with its five brands: Cortefiel, Pedro del Hierro, Women'secret, Springfield and Fifty Factory) in ninety countries. In Europe, the company has a strong presence in Portugal, Russia, Belgium, France and Italy, while in the Middle East, it concentrates its operations in Saudi Arabia, the Arab Emirates, Kuwait, Lebanon and Iran. China, the Philippines, Mexico, Chile, Costa Rica, Angola, South Africa, Tunisia and Egypt are some other countries where the group has gained foothold.
Despite the global dimension that the company has reached, its expansion process abroad hasn't been easy, especially since there are no equal formulas for all markets, according to Sierra.
Ignacio Sierra points out that it's important to have a consolidated brand to make progress abroad
"If the situation in the country is stable, an immature market offers many possibilities, as has happened in some countries in Africa or Eastern Europe," explains Sierra. "In other countries, the role of a local partner is essential to undertake an ambitious business plan," he says.
Beyond that, Sierra believes that brands travel much better than products, so that having a well-established brand helps any company to be successful when launching in foreign markets. "We have the advantage of having very attractive brands that have achieved leadership in very competitive markets, where consumers look for fashion that lasts," he says.
Markets to grow
The Middle East has become one of the best markets to undertake expansion, according to Sierra. The region stands out for its greater degree of infrastructure development, consumption and brand appetite.
In fact, the Middle East has become a cosmopolitan place in recent years, to the point that it's already considered a great international showcase. However, Sierra underlines again that there aren't fixed rules and everything depends on the management that the brand makes at the time of its roll-out.
Currently, the Spanish company is betting on gaining positions in Europe and, especially, in Russia, where it will continue to open stores. Tendam has also focused on the Balkans, a market in which it has been operating for many years and in which it will continue to expand its network.
Growth will be modest in Latin America, while in Asia its potential is intact, because the company's presence in the continent is not very strong yet.
Expansion strategy
The company deploys an expansion strategy that is based on two aspects. On the one hand, Tendam opts for its own stores in the places where it has more experience and market knowledge. On the other hand, the group looks for franchising partners when it comes to unexplored territories.
"In Western Europe, the Balkans, Russia and Mexico, we operate mainly with own managed retail stores," he says. "In the rest of the world, we follow a model based on franchises with partners who are experts in retail and who bring us first-hand knowledge of the market, their experience and professionalism," he adds.
However, there could be inconsistencies when expanding abroad. Companies must always be prepared to change their approach, as has happened to Tendam, which entered some markets with franchises, but later on assumed operations directly. In other cases, in countries where it started operating with its own stores, it eventually chose to partner with a local partner to achieve the necessary critical mass.
In fact, Tendam changed its strategy in the Russian market in 2013, when it assumed the direct management of 67 stores, 36 of Women'secret and 31 of Springfield, which until then were operating as franchises.