#Selfie: Cósima Ramírez Ruíz de la Prada
Cósima Ramírez takes a #Selfie for Mds. The businesswoman is linked to the world of fashion since she was born. Her mother, Agatha Ruiz de la Prada, is one of the most renowned Spanish designers.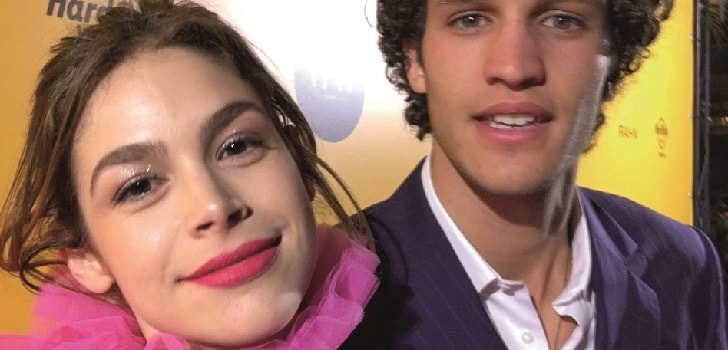 AGE
28 years old
CHARGE
Head of International Relations in Agatha Ruiz de la Prada
TIME IN THE SECTOR
Five years
ACADEMIC TRAINING
Degree in History
and MBA from IE
Her mother says she is the perfect heiress, that she is brilliant and creative. Daughter of one of most influent journalists in Spain and one of the most successful designers in the country, Cósima Ramírez is much more than Agatha Ruiz de la Prada's successor. Cultured, nostalgic and cheerful, Ramírez spends her free time practicing Brazilian Jiu Jitsu, playing the bass or making hats, even though she claims that Agatha Ruiz de la Prada's study, where she works as Head of International Relations, is one of the funniest places in the world. She says that she got into fashion business with quite a revolutionary enthusiasm, although she took her first professional steps in a place far away from 'agath-ism': the headquarters of right-wing Spanish party Partido Popular. While remembering it, she lets out: "if only they could see me now!"
I took the photo in…
In Tenerife Fashion Week with Francisco Henriques.
Why do I like fashion?
Because Agatha Ruiz de la Prada's study is one of the funniest places in the world.
How did I get to the sector?
With quite a revolutionary enthusiasm.
My first job was…
As Cayetana Álvarez de Toledo's assistant, who was Ángel Acebes' chief of staff at that time, in PP headquarters.
How do I spend my free time?
With 'agath-ism", with my dogs and my endless hobbies, like Brazilian Jiu Jitsu, the electric bass and hand-made hats.
In 20 years I would like to be…
In a sphere where I can feel proud of myself, surrounded by dogs.
What I like the most about my job is…
The surrealism of the matter, you can't imagine the personalities that pass by Agatha Ruiz de la Prada's study.
I hate...
The unbridled consumerism that has taken over modern life.
Fashion in Spain lacks...
Originality.
I learned from the elders of the sector...
Caution. It is a sector where it is very difficult to survive and it is better not to mess around much.
I'm young but...
I do not feel millennial at all. My mother is the millennial of the family, while I suffer from a terrible nostalgia for times that I have not lived.
Please, validate in my LinkedIn these skills...
Do not worry.
In Dropbox I keep...
Nothing too important.
My challenge for the year in 140 characters...
In 2019 I want to completely reinvent myself and become the daughter, worker, bassist, fighter and dancer of my dreams.