Adidas to reach 60 stores in Spain, opens in Madrid its biggest multibrand in the country
The company will open in the shopping centre of San Sebastián de los Reyes the biggest store in the country with a mutlibrand factory outlet concept, where it includes Adidas and Reebok offers.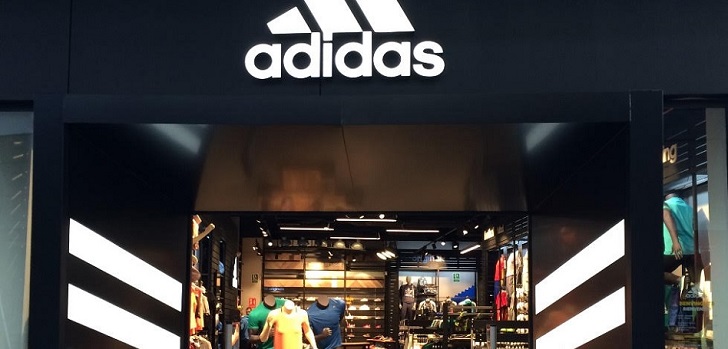 Adidas thrives in the Spanish market. The sports fashion leviathan, piloted in the Iberian Peninsula by Marta Ríos, is making its way to having sixty stores in the country with two new openings by the end of the year, as the German company has explained to Modaes.es
In the present, Adidas operates in Spain with 18 stores of its own and 39 franchises. In October, the corporation opened a new franchise in Almería, in the Torrecárdenas shopping mall.
The other estimated opening before the end of the year is in San Sebastián de los Reyes' shopping centre, where it'll open its biggest multibrand factory outlet in the Spanish market. In this concept, with which it already operates in other outlets like Viladecans The Style Outlets, the company distributes both Adidas and Reebok.
Adidas has 18 stores of its own and 39 franchises in Spain, to which now are added two more in Almería and Madrid
The corporation complements its stores distribution with its presence in El Corte Inglés department stores, where it already sums up twelve corners. For the time being, Adidas discards more openings under that format.
Although the group strongly keeps its commitment to brick in the Spanish market, Adidas' medium-term plans on a global scale go through shrinking its physical sales network, as the enterprise stated at the beginning of the year.
The company wants to have "less but better stores" and allocate resources to digitalisation, to which it will destine 900 million euros this year. The company had a revenue of 1.6 billion euros in 2017 thanks to online commerce and predicts to reach 4 billion by 2020.
Adidas operates with a network of 2,500 directly-operated stores and 13,000 monobrand franchises around the world. The company ended 2017 with a net profit of 1.1 billion euros, 7.9% more than in the previous year. On the other hand, revenue increased a 14.8%, reaching 21.21 billion euros.
Handover in Spain
The continued commitment of Adidas in the Spanish market is produced during full handover of the leadership of the subsidiary, led since last year by Marta Ríos. The executive took the lead after Nigel Griffiths, her predecessor, was ascended to the global leadership.
This year, Adidas has resorted one more time to the Spanish subsidiary's talent for its European team, positioning Ismael Gonzlález, until then retail manager in Spain, as new retail manager in the north of Europe. His spot in the Iberian market is now occupied by Bruno Luis, who counts with seven years of history with the German group.