Alibaba, to the conquest of fashion in Europe with a new leader
The executive, based in Milan, was until now director of business development of the Chinese giant in the Italian market. Fontana joined Alibaba in 2015 from HiPay.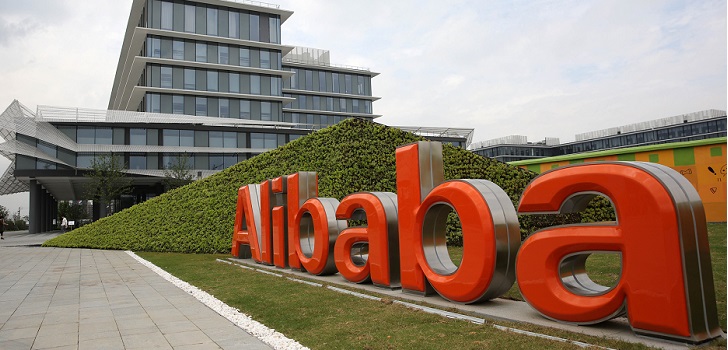 Alibaba seeks its place in European fashion. The Chinese giant, which operates with ecommerce platforms such as Tmall and Taobao, appointed last October a new director of luxury and fashion manager for Europe with the aim of strengthening its business in this sector.
The new head of this area is Christina Fontana, who until now was director of business development for the group in Italy. Fontana, based in Milan, joined Alibaba in 2015 from HiPay, where she was director of business development for the Italian market.
Previously, the executive spent four years at H3G and another two at Telecom Italia Mobile. Fontana has studies in political economy from the University of Berkley and began her career in Market Analysis and Information Database (MAID).
Alibaba landed in Europe in 2016, with fashion as a strategic sector
The group chaired by Jack Ma, began planning its landing in the European market at the end of 2016, arriving almost simultaneously in the United Kingdom, Italy, France, Germany, Spain and the Netherlands.
In a first stage, the company focused on attracting European brands for reinforcing the offer of its platform in China. Nowadays, the goal of Alibaba in Europe is to stop being perceived as a distributor of Chinese products to become a fashion ecommerce in its own.
The company has launched the Plaza platform in Europe this year, with which it wants to be unlinked from made in China products
In this sense, the company has launched this year Plaza, a new platform of aesthetic care that offers shorter delivery times, because deliveries are managed from Europe. Plaza is already operating in several European markets. At the same time, Alibaba continues to operate with Aliexpress, which concentrates the bulk of the offer of Chinese origin.
The second pillar of Alibaba's new strategy in Europe is to replicate the ecosystem model with which the group has conquered China: create a network of services around companies, especially SMEs, offering from traditional distribution through their platforms like Aliexpress to financial services, with its Alipay division, amongst others.
Alibaba and fashion
Alibaba has gone from being seen as an enemy of fashion companies to weaving alliances with the main groups of the sector worldwide. After announcing control measures to put an end to counterfeiting, in 2017 the company created a new area dedicated to luxury within its Tmall platform, where it began selling brands like Burberry, Hugo Boss, La Mer or Guerlain.
A year later, the company created a joint venture with Yoox Net-a-Porter, owned by Richemont, to introduce its platforms in China through two mobile apps and the opening of an online store in Tmall.
In 2019, Chanel, which had been one of the companies that criticized more Alibaba in the beginning, ended up surrendering to the giant and also began selling through the same platform with the aim of defying Louis Vuitton.
Alibaba Group is one of the largest ecommerce groups in the world. In addition to its ecommerce platforms such as Aliexpress, Taobao or Tmall, the company also has a financial subsidiary (Ant Financial), a cloud services (Alibaba Cloud), logistics (Cainiao) and monetization (Alimama).
Alibaba ended 2018 with a revenue of 250,266 million yen (35.6 billion dollars), up 58% compared to the previous year. It was its biggest growth since the group started listing in the stock exchange in 2014.