American Eagle, in the green: sees sales up 6% and profit grows 2%
The US company has ended its last financial year with a revenue of 4.3 billion dollars.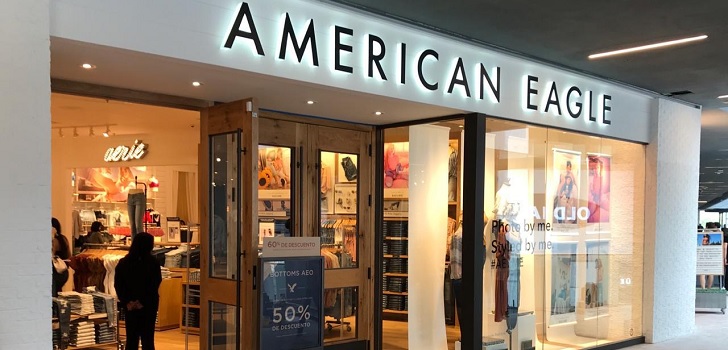 American Eagle Outfitters, on the rise. The US company has ended the last fiscal year fattening up its revenue, which grew by 6%, up to 4.3 billion dollars and with a profit of 1.5 million dollars, 2% more.
The company increased sales from 4,035 million dollars to 4,308 million dollars in the year ending, which ended February 1. Its profit went from 1.51 billion dollars in 2018 to 1.52 billion dollars.
"Although we faced some challenges in 2019, we made good progress on our strategic growth pillars, posting record revenues," said Jay Schottenstein, CEO of American Eagle, in a statement.
At the end of the year, American Eagle Outfitters recorded a total of 1,095 stores worldwide, a sum which has been driven by the 65 new openings of its lingerie Aerie brand. During the fourth quarter, Aerie grew in double digits, up to 26%.