Asos accelerates in the first half of the year: grows 13.2% until February
The British e-commerce group registered sales of 1.28 billion pounds (1.49 billion euros) between August and February.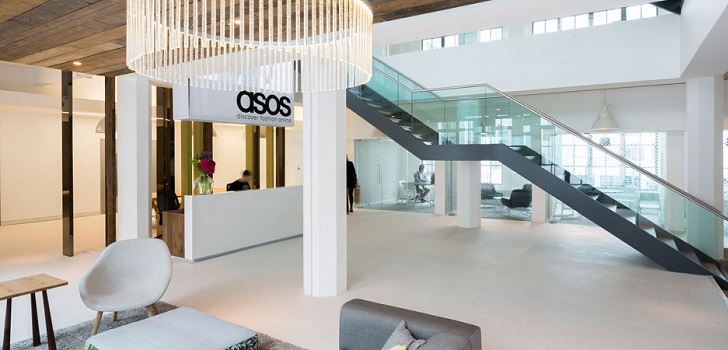 Asos closes the first six months up. The revenue of the British e-commerce giant grew by 13.2% between August and February, to 1.13 billion pounds (1.32 billion euros).
By regions, the local market of the company has been the one that registered a better performance in the first six months of the fiscal year. In the United Kingdom, the company recorded sales valued in 481.5 million pounds (563 million euros), 16% more.
In the United States, meanwhile, the group's revenue grew by 8.4% between August and February, to 161.6 million pounds (188.9 million euros). In Europe, Asos sales rose by 15.2%, to 402.2 million pounds (470.3 million euros).
Asos increased its sales by 15.2% in Europe during the first six months
However, the group explained in a statement that France and Germany continue to be a "challenge". In fact, Asos will increase its investment in both markets during the second half of the year.
In the rest of the international markets where the company operates, the revenue has grown by 11.5%, to 799.8 million pounds (935.2 million euros) between August and February.
During the first six months, the figure of Asos active users has grown by 16% and the purchase frequency has also increased in this period, up 4%, while the average value of the shopping cart has dropped by 2%.