Authentic Brands Group considers Forever 21 acquisition
The US group is considering an offer to acquire the US fashion chain, subject to bankruptcy.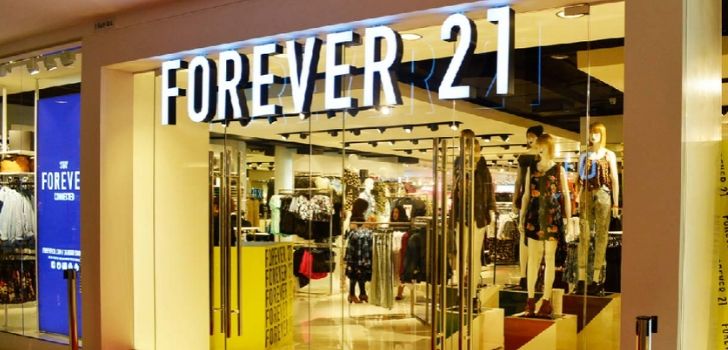 Authentic Brands Group looks into Forever 21. The US group is considering buying Forever 21, according to WWD. In September, the chain had filed for chapter 11 bankruptcy, the US equivalent to bankruptcy proceedings.
In 2018 Authentic Brands Group began to assemble a holding specializing in the segment of urban and premium fashion brands. That year, the group acquired Hervé Léger Nautica, Nine West, Brandolino, and Camuto. Additionally, other brands featuring in the company's portfolio are Juicy Couture, Aéropostale, Neil Lane, Volcom or Barneys, since last November.
Forever 21 received the equivalent of bankruptcy proceedings in the US last September after reviewing the closure of 178 stores of its 549 in the United States, as well as most of its stores in Europe and Asia. In April last year, the company also closed its ecommerce platform in China.
Authentic Brands Group was founded in 2010 by the venture capital fund Leonard Green & Partners. The latest economic data dates back to 2017 and records a revenue of 5,5 billion dollars.