Chanel bets on eco-luxury: buys biodegradable manufacturing group
The French luxury company, after making a recent announcement that it will no longer use fur for its collections, has just taken a stake in Sulapac, a Finnish group that produces biodegradable materials.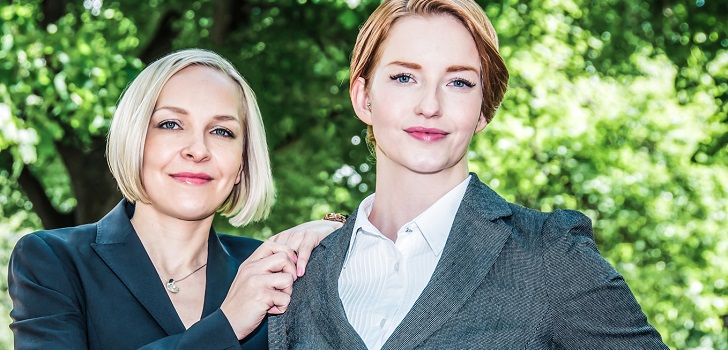 Suvi Haimi and Laura Kyllönen, founders of Sulapac
Chanel takes a step towards sustainability. The French luxury company has taken a stake in the Finnish company Sulapac through Chanel Parfums Beauté. The Finnish group is specialised in manufacturing packages with biodegradable materials.
This M&A, whose import has not been disclosed, is part of the company's strategy for sustainability. It has taken place weeks after the company announced the eradication of fur in all its collections.
Sulapac was born in Helsinki in 2016, specialised in the production of sustainable materials that are free of microplastics, made of woodchips and natural adherents. Chanel has been the first company in the luxury sector to choose this eco-friendly company.
The French group disclosed its results for the first time this year. Chanel had a turnover valued in 9.62 billion dollars (8.3 billion euros) in 2017, up by 11%. This growth was motivated by the rise of sales in Asia Pacific and Europe. The operating profit, for its part, stood at 2.69 billion dollars (2.32 billion euros).