Moschino seals deal with Spanish company Custo Barcelona to re-launch the brand
The company has signed a license agreement with Velmar, owned by Italian industrial group Aeffe, which controls brands such as Moschino, Alberta Ferretti or Pollini.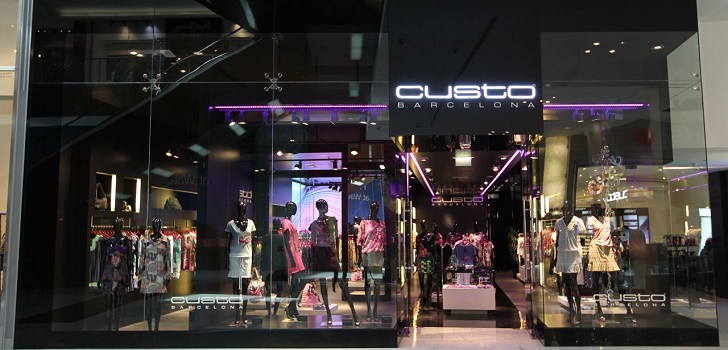 Custo Barcelona finally finds a savior. The Catalan company, led by brothers Custodio and David Dalmau, has sealed an alliance with the owner of the Italian company Moschino to relaunch the brand.
The company has signed a license agreement with Velmar, owned by Aeffe, the parent company of Moschino, Alberta Ferretti and Pollini, among other brands, for the production and distribution on a global scale of the entire collection of the firm.
The group headquarters will move to Rimini (Italy), while the creative department will remain in Barcelona and will continue to be led by the Dalmau brothers. Both have expressed being "very satisfied with the signing of this great agreement with one of the most important players in the world, which will allow us to grow the project of Custo Barcelona on a global scale".
Custo will be based in Italy and will keep the creative team in Barcelona, ​​with the Dalmau brothers ahead
For his part, Luca Gori, general director of Velmar, defends in a press release that "the creative vision of the Dalmau brothers, coupled with Velmar's ability to interpret and translate the strong identity of the firm, as well as his experience in the production and distribution, form a solid base for a global project".
The first collection with Velmar will be a capsule for the spring summer 2020 campaign that will be presented in the fashion weeks of New York, where Custo has traditionally paraded, and in Milan. The expansion strategy is to reinforce the online channel, the multi-brand and the mono-brand. The development will be focused on the United States, Europe and China, mainly.
The company will parade in the fashion weeks of New York and Milan to present its first collection with Velmar
Founded in 1997, Custo Barcelona took time in negotiations to find an investor to help re-launch the brand. In recent years, the group, which stopped presenting accounts at the Mercantile Registry, has significantly reduced its distribution network with the closure of some of its flagship stores, such the one in Las Ramblas, in Barcelona.
Velmar, on the other hand, was founded in 1983 and since 2001 is controlled by the Aeffe group. The company manages licenses for prêt-à-porter as well as bathroom and intimate companies. The company manages licenses for brands such as Alberta Ferretti, Moschino (both owned by Aeffe), Blugirl, Prada, Ferrè, Byblos or Anna Molinari.