Hugo Boss opens in London first standalone store with Hugo brand after reorganizing its portfolio
The German company will inaugurate the shop in August, located in the Westfield London shopping centre. The store opening occurs two years after the company simplified its brand portfolio.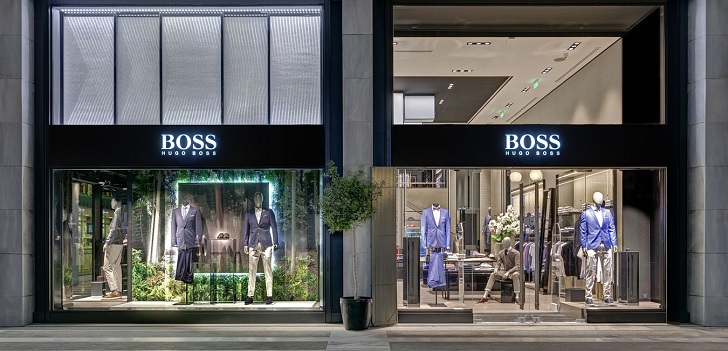 Hugo Boss prepares firs store opening with the Hugo brand. Two years after simplifying its portfolio and passing to operate only with the labels Hugo and Boss, the German group is about to inaugurate in London its first standalone Hugo shop.
The point of sale will be located in the Westfield London shopping centre of the British capital and will have a surface of 144 square meters. The store has an area in which customers can charge their cell phones, read international magazines or have a drink.
For the remainder of the year, the group plans to open ten new stores with the Hugo brand. The brand specializes in casual fashion, while Boss offers the tailoring and athleisure collections of the German company.
Hugo Boss will open ten stores with its Hugo brand in the remainder of the year
At the end of 2016, Hugo Boss announced a simplification of its brand portfolio in order to return to profitability. The move meant that casual fashion lines Boss Orange and Boss Green, will be incorporated into the Boss main collection, which will continue to focus on its traditional positioning in the premium range. The company also announced plans to shift its positioning and abandon its endeavours in the luxury segment.
Hugo Boss ended the first quarter of fiscal 2018 with a 3% increase in profit to 50 million euros. Sales, meanwhile, remained stable at 650 million euros. At constant exchange rates, the company grew 5% compared to the same period of 2017.