Markets cheer Inditex's online offensive: stock up 5.2% in its best day since 2016
The group closed the day at 26.31 euros per share, its highest quote since September 24, when it reached 26.35 euros. The upturn coincides with the announcement of Zara's global platform release.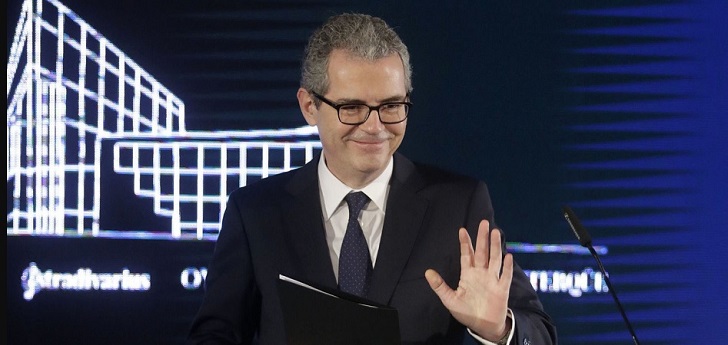 Inditex wins the stock exchange over. The shares of the Spanish behemoth, which yesterday announced the launch of a global online platform for Zara, surged 5.2% yesterday, reaching 26.31 euros. It was its highest since September 24, when shares closed at 26.35 euros.
This push has taken Inditex's capitalisation over the 80 billion threshold, thus spreading its advantage over Santander in the ranking of the biggest companies in the Spanish Stock Exchange.
The Spanish giant was, in fact, one of the driving forces of the Ibex35, which closed the day with a rise of 1.99% in its best session in seven months, standing on the top of the European stock exchange's rises. After the rebound, the Spanish selective stood at 9,167.9 points.
Investors rewarded the group's last announcement: an e-commerce global platform for Zara with which get to all those countries where it is not present through stores. With its release alone, the chain will land in 106 new markets, mainly African ones.
Inditex was one of the more rising equities from Ibex35, which at the same time, headed the rises in Europe
Inditex showed thus its strength in the stock exchange after the warnings of several analysts undermined their shares during the last months. In August, Morgan Stanley published a report that appreciated symptoms of exhaustion in the company's potential of growth, situating his assessment 21% below its share price.
The Spanish corporation answered barely a few days later with one of its most transcendental announcements of its history: the company wants to sale online in all the world's countries by 2020, becoming a pure player de facto.
Last week, Merrill Lynch published its own report with which he called for caution regarding this online strategy, and how it could threaten its margins and put at risk its current price strategy. Nevertheless, other analysts like Citibank continue placing the Spanish leviathan amongst one of the best shares in which to invest.