Nike grows 7% and rises its benefit 25% in first quarter
The American sportswear giant revenue reached 10.6 billion dollars in the quarter ended May.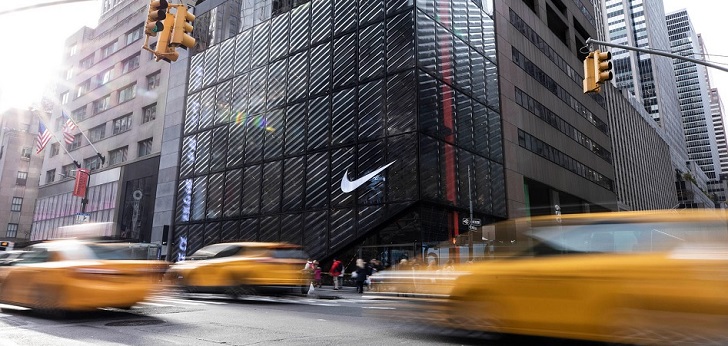 Nike just does it. The American sportswear group has closed the first quarter with a 7% increase in sales, up to 10.6 billion dollars. Its net profit, on the other hand, jumped 25%, to 1.3 billion dollars.
"The strong start of our fiscal year 2020 highlighted the depth and balance of Nike's complete offense," stated Mark Parker, president and CEO of the company. "Nike's strong product innovation, combined with our industry-leading digital experiences, continue to deepen our consumer relationships around the world", added the executive.
By product categories, footwear continues to be the one with the best performance, with an increase of 11% during the period, up to 6.5 billion dollars. Apparel arrived at 3.1 billion dollars, with an interannual up of 9%.
Footwear is the group's category with the best performance
By territories, North America is the strongest market of the group, with a revenue of 2.6 billion dollars, up 4% from the same period last year. Sales in Europe, on the other hand, increased 12%, up to 1.7 billion dollars.
However, the biggest increase was its Chinese market, where sales stood at 1.1 billion dollars, 27% more than last year. This was driven by all product categories.
In the Asia Pacific and Latin America regions, growth was 13%, to 930 million dollars. Finally, Converse, owned by the brand, managed to get back to growth and has increased its sales by 8%, up to 555 million dollars.