Prada grows 3% in 2019 but slows down in the first quarter over coronavirus
The Italian luxury company reached sales of 3.2 billion euros in 2019 and has recorded a net income of 256 million euros.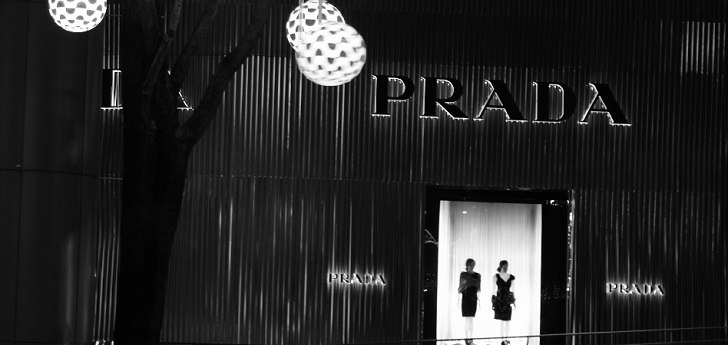 Prada maintains its pace in 2019 but forecasts a decline in 2020 from the coronavirus. The Italian luxury group ended 2019 with a 2.7% increase in sales, to 3,2 million euros ($3.5 billion). Meanwhile, the net profit increased by 24.9%, to 256 million euros ($280 million). However, the 2020 financial year has started to decline as a consequence of the coronavirus crisis.
" The strong growth seen in H2 and up to the end of January 2020 has been interrupted by the Coronavirus outbreak; this unprecedented sanitary emergency is affecting our operational activities", the company explained in a statement
Looking ahead to 2020, Prada predicts that the coronavirus crisis will generate a "negative impact on results", although it has not specified any amount and claims to be "implementing a comprehensive contingency plan to mitigate it."
Asia Pacific is the first market of the Italian group, accounting for 36% of the business, although in 2019 it decreased by 4% as a result of the protests in Hong Kong. In Europe, sales augmented by 6% and represented 33% of the group's total revenue. America and Japan acquired 14% of the business respectively, and Eastern Europe 3%.
Prada anticipates that the coronavirus will have a negative impact on its business
The market that evolved the best was America, with an 11% rise at constant exchange rates, driven by local demand. Japan grew 9% and Europe 6%. In contrast, sales in Asia Pacific fell 2%, weighed down by protests in Hong Kong, and in the Middle East shrunk 1%.
By product category, ready-to-wear sales grew by 12%, driven by double-digit growth across all geographies, while both leather goods and footwear increased by 2% sales.
This year, the company signed a creative co-director for the first time that will co-lead the area alongside Miuccia Prada. The chosen director has been Raf Simons, former creative director of Dior and, more recently, of Calvin Klein.