Primark slows down its pace: plans to grow only 4% in 2019
The low-cost distribution giant forecasts a 3% growth in its United Kingdom revenue while expects its sales in the European region to increase 5% in its fiscal year.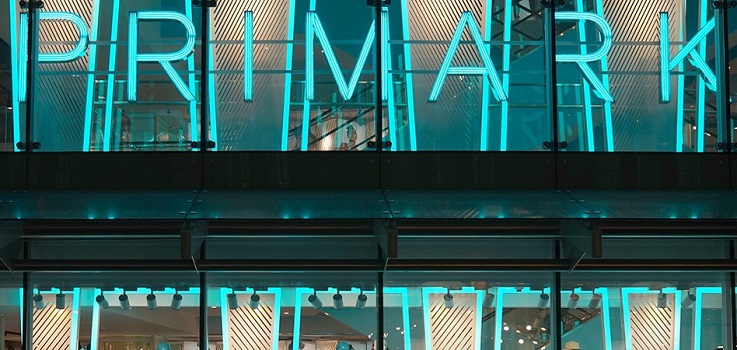 Primark forecasts to continue its growth at the closure of its fiscal 2019. The distribution giant, owned by AB Foods, expects to close its fiscal year 2019 with 4% up in its annual results.
At the same time, AB Foods has pointed that "our businesses have completed all practical preparations should the UK no longer be a member of the European Union". Also, the company has prepared a contingency plan for Brexit.
The company forecast an increase of 3% in its United Kingdom revenue and a rise in sales of 5% in its European region in its fiscal year. Primark has explained that the evolution of its sales is due to the increase of its commercial area during the period. Specially, the group has increased around 88,000 square meters its commercial area.
Primark plans to rise its sales 5% in European region in 2019
During its fiscal year the company has opened its Birmingham store, its biggest one in the world, that has a cafeteria and hair salon. Also, in 2018 Primal has opened other 14 new stores in cities like Bordeaux, Sevilla, Ljubljana and Brooklyn, amongst others.
For its next fiscal year Primark plans increase almost one million square meters its commercial area. In this sense, the company plans to open nineteen new stores between Spain and France in cities like Paris, Bilbao or Barcelona.
Also, the group plans to continue its international expansion with the opening in new markets. Primark will land in Poland with a store in Warsaw.