Under Armour sales drop 0.5% but profit surges to 102 million in third quarter
The American sportswear has ended the third quarter of 2019 with a revenue of 1.4 billion dollars.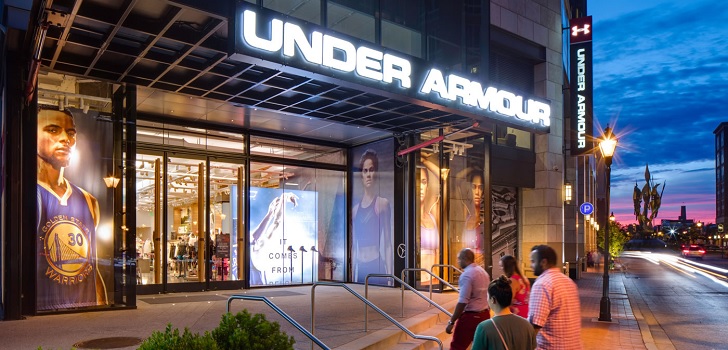 Under Armour continues to grow at a good pace in 2019. The American sportswear company has closed the third quarter of the year with a revenue of 1.4 billion dollars, a 1% drop compared to the previous year. The profit, meanwhile, increased to 102 million dollars.
"Building our long-term brand strength remains at the center of everything we do," said Kevin Plank, promoted two weeks ago to chief executive officer. The change in management led Patrick Frisk, until now the director of operations, to assume the position of chief executive officer with the goal of leading the new stage undertaken by the company.
Apparel represents two thirds of Under Armor revenue. The drop-in sales was marked by the performance of this product category, which revenue stood at 985.6 million dollars, an increase of 0.2% compared to 2018. Footwear sales dropped by 12%, down to 250.5 million dollars, while accessories were up 1.7%, up to 118.1 million dollars.
By regions, North America remains the main market, which accounts for 70% of sales. In this territory, the company declined 3.4% again, and its sales were 1 billion dollars, in line with the full year outlook.