Look!
Drest dresses avatars in Gucci garments
Drest and Gucci collaborate in the launch of a styling game app based on styling models such as Unia Pakhomova.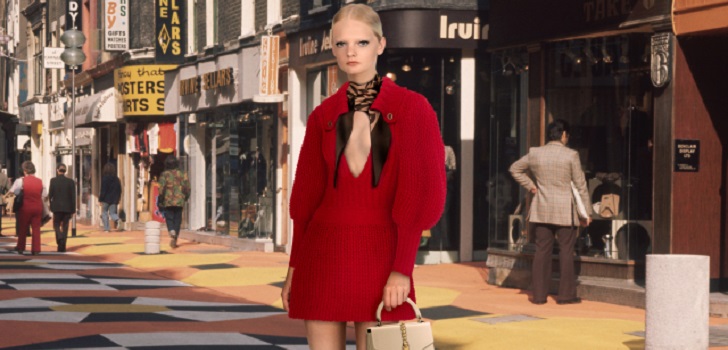 Drest launches a fashion game app to become a stylist, in collaboration with Gucci. The game was created and developed by Lucy Yeomans, formerl British Harper's Bazaar and Net-a-porter's magazine Porter, in partnership with investor and entrepreneur Graham Edwards.
With the game launch, the UK based developer offers a twist on mix-and-match dress up games. Users become professional stylists at a fashion magazine and are given the mission to craft a designer look that works for their avatars. And, if people like what they see, the app allows them to purchase the clothes.
The fashion game is not just about styling but allows gamers to get involved in the entire creative process of a fashion editorial. Users are given dress codes, the theme for the season and other information, like colors and from there they have to create a look. "What I wanted to do was to give a much broader audience of fashion lovers the ability to access all the tools that I sort of had at my fingertips as an editor", explains Yeomans to WWD.
Users can even purchase the looks they have created in the same app
As the players level up in the game, they not only can dress up their avatars but also choose from a variety of different locations and backgrounds for their photo shoots that are available in the app for purchase or as a reward. Gamers can also put their looks together in a sort of mood board format.
The app game will be launched early next year, and for the moment, is on an "early access launch". However, in this first release users can already pick from a selection of avatars across five different sizes to dress. Apparel options span 130 or so premium brands, including Burberry, Gucci, Prada, Stella McCartney and Valentino, amongst others.
Most of the clothing pieces come via Farfetch, the British fashion company that also handles the transactions for purchases made inside the app. Drest is also pursuing dedicated partnerships with individual design houses, the first of which is with Gucci.
The fashion game app features avatars with different sizes and body types and includes more than 130 premium brands
Unia Pakhomova shows up as an avatar, so users can dress her up in Gucci items. Looking into the future, plans are in the works for more avatars featuring real people, including actors, models, influencers and other personalities.
This development uses Artificial Intelligence to give human realness to the avatars that hold different body types and sizes to exemplify the company's values in terms of physical and mental health, women empowerment and digital responsibility.