Look!
Tiffany&Co. celebrates Christmas in style
The American jewelry company offers exclusive gifts such as gold birds nests, precious diamonds and a 112,000-dollar advent calendar.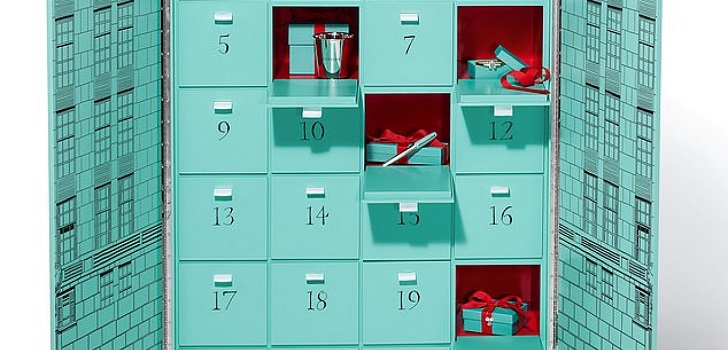 Tiffany&Co. turns Christmas into luxury. The American jewelry company has devised for the first time in its 182-year history a Christmas advent calendar. The catalogue consists of twelve unique products and experiences for customers with deep pockets.
Most articles are exuberant jewels, like a 210,000-dollar set of five Jean Schlumberger-designed rings or a 275,000-dollar piece of a diamond and purple sapphire butterfly brooch perched upon an 18-karat-gold twig, all stored inside a glass jar.
Other jewels with even higher prices include a 1.9 million dollars diamond necklace and a 1.75 million dollars 8-karat precious diamond with a unique design customized by the jeweler's chief artistic officer, Reed Krakoff.
Rings, necklaces, diamonds and even a cast-iron oven and a gold bird's nest are some of the gifts that the company offers
The firm also offers a 50,000-dollar cast-iron oven, with a set of bone chine plates and glassware, as well as an 80,000-dollar gold bird's nest. Moreover, for 130,000 dollars, the company will also organize a trip for two people to Kenya, which will include a tour around the Maasai Mara National Reserve, with Tiffany blue luggage created in collaboration with Globe Trotter.
In addition, the jeweler features in its catalogue an advent calendar designed in a 4-foot-tall structure with 24 cabinets, each of which contains a surprise Tiffany item, like a sterling-silver cup and various pieces of jewelry from the brand's T collection. The calendar is a small-size replica of Tiffany's iconic Fifth Avenue flagship in New York and costs a total of 112,000 dollars.
The historic store on Fifth Avenue will remain open throughout the Christmas holiday season till January 12th of 2020, when the store's renovation will begin. While the flagship is undergoing renovation, Tiffany will open a temporary store on 6 East 57th Street.