Fashion targets the 'like' generation: new brands to have a 'match' with Gen Zers
In recent weeks, several international companies such as Walmart and Richemont have announced the launch of new labels to raise their appeal among young consumers, from whose purchases depends the future of their financial performance.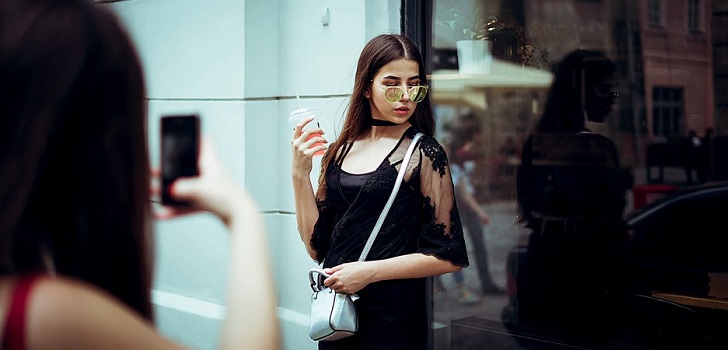 Generation Z, a new goal for fashion players. Consumers born in 1994 or later, a demographic that will reach two billion people worldwide in coming years, have become the biggest challenge of big international groups. To catch the attention of the generation like, companies have started to launch an array of new brands with more attractive features for this population segment.
The bonanza of its long-term income financial performance depends in many cases on how deep is the bond with Gen Zers and late millennials. Asos, Shiseido, Walmart, Richemont and Barbour are some of the companies that have recently unveiled strategies to conquer young consumers.
British ecommerce site Asos has been one of the last groups to take steps in this direction. A few days ago, the company piloted by Nick Beighton and expanding strongly in Europe and the United States announced the launch on October 1 of Collusion, a collection aimed exclusively at Gen Zers.
Asos will launch Collusion, a brand aimed at Gen Zers and whose inception involved a hundred teenagers
To define the identity of its new fashion brand, Asos involved a hundred young people who recently turned eighteen in the creative process, from stylists to students and influencers. Likewise, the company collaborated with a team of independent designers to study potential collaborations through Collusion.
Asos' initiative is in line with the measures undertaken by other fashion groups. Walmart is also about to launch a new fashion brand focused in basic clothing at low prices. The label is also aimed at members of Generation Z and will be available only through ecommerce.
Walmart, which has a fierce battle with Amazon in the United States, has placed at the helm of the project Andy Dunn, founder and chief executive officer of Bonobos fashion, owned by Walmart since 2017. On the other hand, the design team of the new fashion brand is spearheaded by Dwight Fenton.
Richemont introduced last August Baume, its new watch label with more affordable prices and sold entirely through ecommerce
Richemont, owner of brands such as Cartier and Chloé, has also raised its level of commitment to the younger audience this year. A month ago, the Swiss conglomerate launched Baume, a more affordable watch label that uses eco materials. Marie Chassot, a veteran of the group who previously held key marketing and product roles, is at the front of Baume.
Beyond fashion and jewellery, cosmetic brands have also intensified its efforts to find more attractive formulas for the new consumer. Following fast fashion principles, Shiseido introduced the Cosmetic Press strategy in early 2018, which comprises more limited editions with a strong trend component.
Shiseido has approached fast fashion principles and is launching more limited editions to keep up with millennials' way of consumption
The first collection of Cosmetic Press was Ice Cream Parlor Cosmetics and encompassed four makeup products in nineteen colors inspired by the ice cream universe. Previously, in January 2018, Shiseido launched Posme, an initiative aimed at high school students that evolves continuously based on feedback obtained through social media.
Barbour has been one of the last companies to add Gen Zers to their wishlist. The outerwear group specializing is set to introduce Barbour Beacon, a brand targeting exclusively young men and that will have its own online store. The garments of the new label will only be present in the brick store located in London's Carnaby Street.
Generation Z encompasses people born between 1994 and 2010. Individuals of this demographic group, set to become the largest on a global scale within a few years, are characterized by being more individualistic than millennials. On the other hand, they place less money on fashion than food, which accounts for 24% of their budget, according to a study published this year by Wgsn.