Inditex sourcing: where does Zara owner make its clothes?
Turkey has overtaken Spain as Inditex' biggest near-sourcing hub, according its last annual report. China is its largest supplier, with 449 partners in 2018.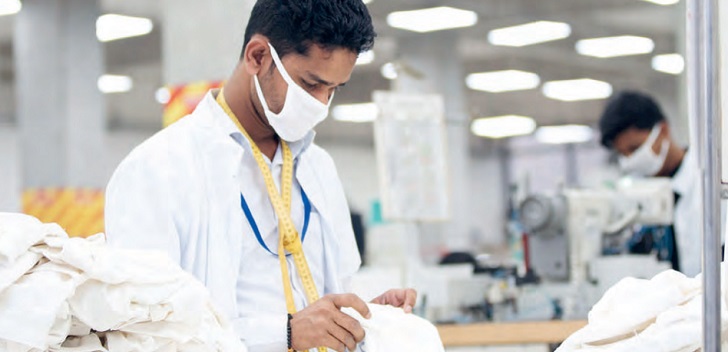 Inditex shakes its global sourcing. Zara owner, which combines sourcing in Europe and other proximity markets with suppliers from the Far East, has kept this formula in the last fiscal year, although with some changes. China is gaining more momentum in its global sourcing map, whereas it has shrinked its capacity in close markets like Spain.
The group has twelve clusters in Spain, Portugal, Morocco, Turkey, India, Bangladesh, Cambodia, China, Pakistan, Vietnam, Argentina and Brazil, which concentrate 92% of its production.
Taking only these into account, Inditex added 32 new suppliers in Asia last year, whilst in America it works with 19 less than in 2017 and, in proximity, with one less.
The company has 754 partners in its Asian hubs, 665 in near-sourcing clusters and thirty in Argentina and Brazil, its two American clusters. When adding the rest of the world where Inditex sources from, the group works with 1,040 suppliers in Asia (up 70 versus 2017), 459 in the European Union (four less) and 200 in the rest of Europe.
Inditex also has 145 suppliers in Africa and 22 in America, 26 less than in 2017. However, 57% of the group's production capacity is near its home market, Spain, a similar percentage than in 2017. The company totals 1,866 suppliers and 7,232 factories all over the world.
Last year, the company raised its production capacity in China, its largest supplier, where it works with 449 partners, 24 up from 2017. The producers that work for Inditex in China employ over 410,000 employees.
Turkey is its second largest sourcing market, after it overtook Spain by number of suppliers last year, with 189 partners (vs. 186 in Spain). However, Turkish factories that work for Inditex have traditionally employed more people.
Portugal, Morocco, India and Bangladesh are the next biggest suppliers of the group, with over one hundred local partners. India and Bangladesh are also the ones with the largest workforce, after China, with over 275,000 workers in India and near half a million in Bangladesh.