Thomas Meyer (Desigual): "Fashion will be relevant again, but we need to innovate"
On his first interview in front of a camera, the founder of Desigual defended that creativity is not exclusive to creative professionals.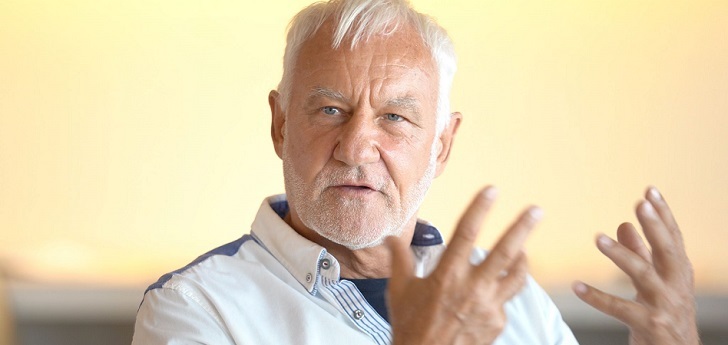 From "No es lo mismo" (Spanish claim for "it's not the same") to Desigual (Uneven or Different), innovation has always been present in the naming of the company that Thomas Meyer founded and currently runs. The businessman, who was born in Germany but has lived in Barcelona all of his life, gave his first interview in front of a camera in the context of FashionIdeas Forum – Innovation Week conferences' cycle.
The event was organized by Modaes.es (the parent company of MDS) and this year was performed and recorded in a phygital format. On the interview, Thomas Meyer advocated for innovation, creativity and being different. "In fashion, innovation is everything".
"It's not just mandatory to innovate in product, but also in communication, in the concept of stores… At the pace that everything is moving, there is no future without innovation," he stated. Meyer also highlighted that innovation and creativity are one and the same. Neither of them are exclusive to creative professionals. "Creativity is the main source of innovation", he concluded.
"I don't think there should be a big celebration after Covid-19: we should learn about what has happened"
"A creative professional may be a good manager, and a manager professional may be a good creative. Except for finances, there can be creativity in every department of every company," he added. How can a company achieve this creativity flow? According to him, it should be imbedded in the company's DNA. "Innovation brings innovation; if you don't have it at the starting point, bringing this creativity to your corporate culture may be hard, but if it is already in you, then you already have it, it's your way of being" he noted.
He also referred to Maria Grazia Chiuri (Dior's creative director), Steve Jobs (founder of Apple), or Elon Musk (from Tesla), as examples of innovative professionals. The entrepreneur added that, from his beginnings in the eighties, up to today, the greatest developments in the industry have been digitalisation, globalisation and sustainability. Meyer considers these factors will play a key role in the future of fashion.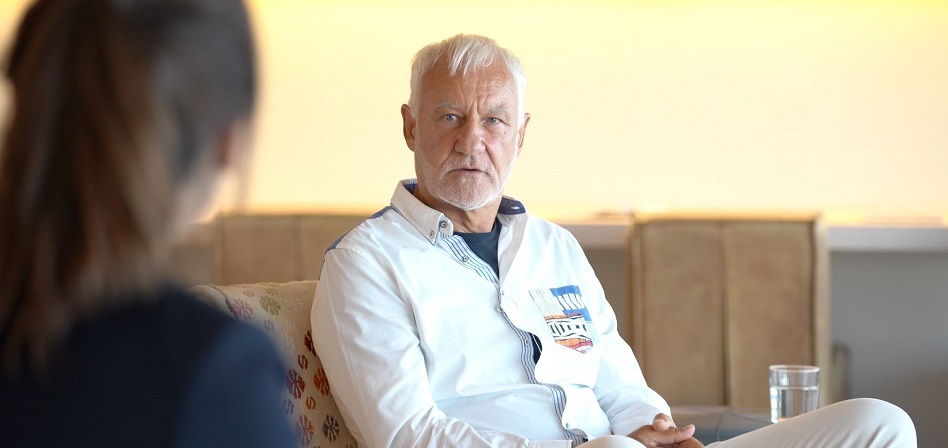 Meyer argued that, after this crisis, the Roaring Twenties should not come back. "After that, the big crack arrived," he reminded. "I don't believe there should be a big celebration after Covid-19, we should learn about what has happened, that we need a more fair and sustainable world." During the pandemic, Meyer recalled, Desigual has "accelerated digitalisation, we have been able to speed up our sustainability processes, I think we became more open and more eager to do things. Uncertainty does not come from Covid-19, changes are happening faster and faster, but that also generates excitement for what is to come", he said.
The businessmen felt positive about the future and the fashion industry recovering its original relevance within consumers. "Fashion has lost importance in conversations, especially among young people, and this shows us we need to be able to connect", he pointed out."We will be relevant again, by definition, but we must be sustainable, inclusive… We used to create dreams, but we have lost ambition for this new generation. Innovation is a must, we need to create and to be different", he sentenced.
Fashion Ideas Forum celebrated this year its second edition in a phygital format in order to focus on innovation again. The event was held from June 28th till July the 2nd. This cycle of lectures and interviews is determined to be a forum to discuss new ideas with disruptive approaches. The event was organised by Modaes.es and sponsored by Clearpay and Logisfashion with Madrid Capital de la Moda's support.