Who's Demna Gvasalia, the designer that took fashion to McDonald's
Vulgarity, ugliness, popular culture. Gvasalia is the voice of a new generation to which the old codes of luxury no longer sound familiar.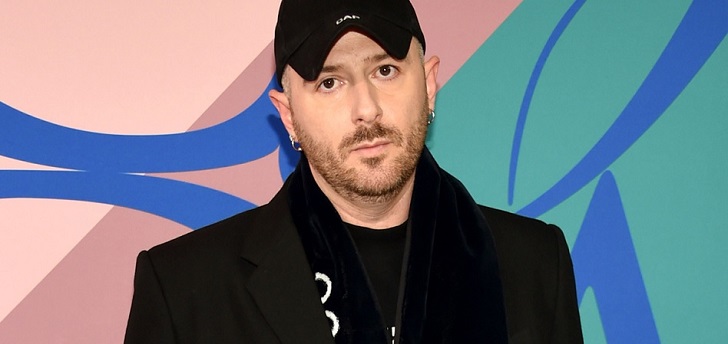 Synthetic fabrics instead of organza. DHL logos instead of Balenciaga. McDonald's, and not the Grand Palais, as the setting for a fashion show. Demna Gvasalia has taken, shaken and reinterpreted the classic codes of luxury from the heart of one of the historic houses of the sector. In Balenciaga and Vetements, where he was creative director until last Monday, the Georgian described the voice of a new generation for which trashy, memes and social claims are cooler than crafts.
His codes are not precisely new. His clothes cause rejection among purists, as did Marc Jacobs when, in 1993, he presented a grunge collection for Perry Ellis. His ugly aesthetic was also part of Prada DNA, his adoration for popular culture, from DHL to Ikea, was already embraced by Jeremy Scott, and his radical vision of fashion confounds the mainstream public just as the Six of Antwerp did.
His references, from raw materials to styling, are vulgar, sometimes decidedly ugly or even unpleasant. He ignited the ugly sneakers phenomenon, he copied the Ikea bag to sell it for 1,700 euros with Balenciaga, and the DHL t-shirt to sell it with the Vetements logo for more than 200 euros. Speaking to W magazine, Gvasalia said that "ugly" often made a difference in its creative decisions, and that he thought it was cool that people didn't know how to pronounce Vetements.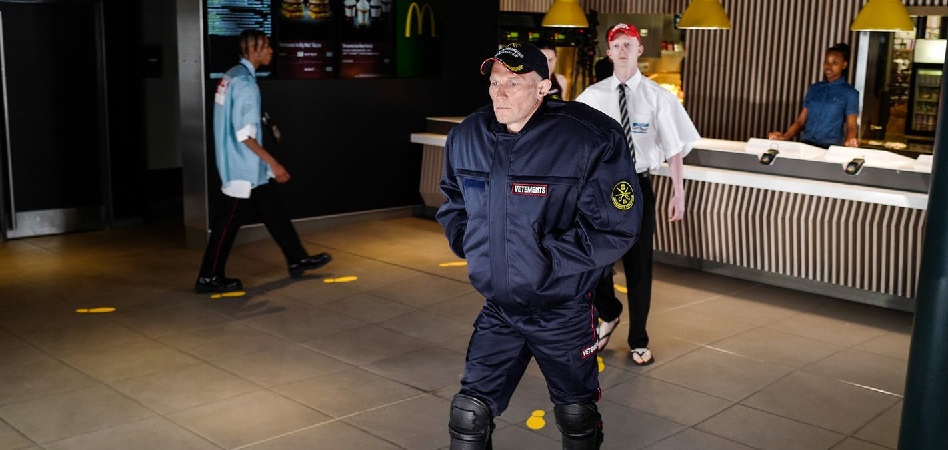 Meanwhile, he'd rather be on holidays. "I'm not crazy enough in fashion to buy those things," he said in an interview with The Telegraph in 2016. "I don't think I'm crazy fashion enough to go and buy those things. I'd rather go on holiday. I feel like it brings more use. Holidays are important. Holidays and quality time on your sofa," he said.
Gvasalia was ten years old when the dissolution of the Soviet Union happened. He grew in a Georgia immersed in a deep crisis, with GDP falling up to 70%, and where riots were happening in the streets.
In 2001, his family moved to Germany, where Gvasalia was called to develop a career in the financial sector. Instead, he moved to Antwerp to study at the Royal Academy of Fine Arts. He learned at Maison Martin Margiela and Marc Jacobs' Louis Vuitton, where the idea of ​​Vetements began to take shape.
He learned at Margiela and Marc Jacobs after studying in Antwerp
The project, promoted together with his brother Guram Gvasalia, came to light in 2014. A year later, Gvasalia replaced Nicholas Ghesquière in Balenciaga. The circumstances that followed were also optimal for the phenomenon to explode: the rise of urban culture, athleisure, sneakers and, also, disenchantment and disaffection.
For Gvasalia, as for so many other young people today, fashion is, in the end, only about clothes: "Sometimes, I hear designers from older generations saying, 'Oh, fashion needs to make women dream,'" he recalled in an interview. "I think it's dated. Fashion shouldn't make you dream in 2016. It should just be there, for us to wear"