Arcadia's owner injects 135 million pounds
Sir Phillip Green will divide the investment between store's renewal, that will receive 75 million pounds (85 million euros), and the online's offer widening, to which he will allocate 60 million pounds (68 million euros).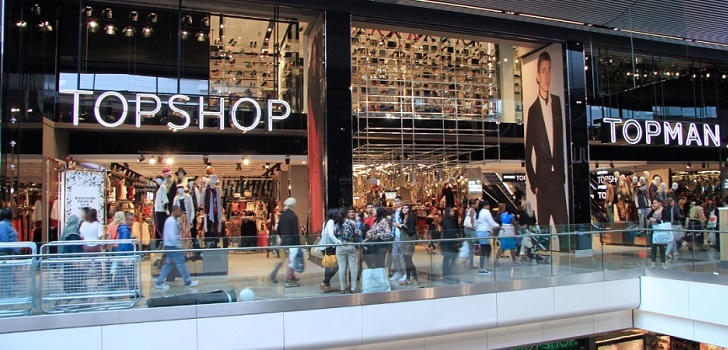 Arcadia's owner goes to the rescue. Sir Philip Green, owner of British group, has announced that he will inject 135 million pounds (153 million euros) in its chains Topshop, Topman, Dorothy Perkins and Miss Selfridge.
The executive has explained that he will allocate 75 million pounds (85 million euros) for the renovation of the group's store network and another 60 million pounds (68 million euros) for the expansion of the online offer. In parallel, the group has announced that it will begin to commercialize the Topshop and Topman garments on the e-commerce platform's Asos.
This move comes a few days after the group announced that it continues carrying out more closures. The company will close twenty-five-stores of Miss Selfridge and Evans, as well as 67 TopShop stores.
The group, which is in the middle of a restructuring process, closed the fiscal year with a 42% reduction in its operating profit, reducing it to 124.1 million pounds (143.6 million euros). On the other hand, the group's sales, including its chains, were reduced to 5.6% compared on the same period of the previous year.