British ecommerce Boohoo plans the acquisition of Karen Millen and Coast
The platform, that confirmed the plans to buy has explained that will release more details of the offer when its appropriate. Both brands are now in the hands of the Icelandic bank Kaupthing.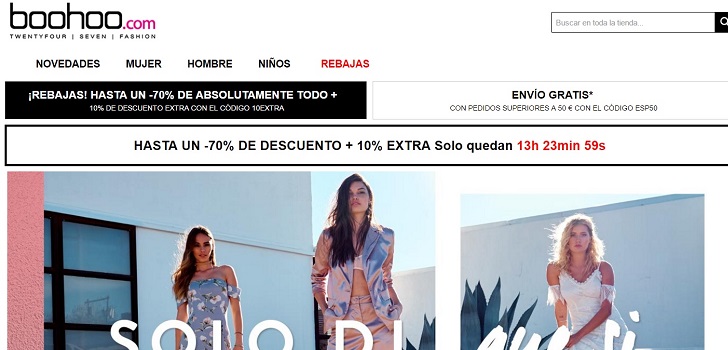 Boohoo plans to expand its portfolio. The British group of ecommerce has announced that is planning the acquisition of Karen Millen and Coast. The platform explained that it will release more details when its appropriate.
Currently both brands belong to the Icelandic bank Kaupthing, that broke at the begining of the financial crisis and was nationalized. Since then, Kaupthing has tried to sell its link to the fashion business. In 2011, the group closed the operation for Karen Millen, to potentiate its development, while Coast has been struggling for the last couple of years.
In 2017, the financial group was near to close an operation for the sale of its brands to Emerisque Brands, without reaching any agreement. The drop of Coast increased last summer since House of Fraser enter the courts, one of Britain's biggest retailers and which fall left several fashion brands affected. Finally, last fall Coast filed for Chapter 11.
Its not the first time Boohoo increases its portfolio of fashion brands. In 2016, the company bought the ecommerce platform Pretty Little Thing for 3.5 million euros, and a year later added Nasty Gal to its portfolio for 21.7 million euros, followed by MissPap acquired last March.