Brunello Cucinelli reduces 2% its earnings in first half
The Italian company's net benefit was 25 million euros, and its revenue in 291.4 million euros in the first half of its fiscal year 2019.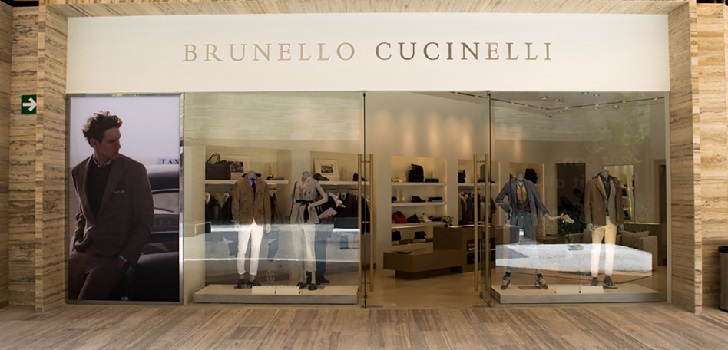 Brunello Cucinelli at double speed. The Italian luxury company ended its first half with a downfall in it net benefit of 2%, up to 25 million euros. The ebitda of the group was 49.9 million euros, 7.9% more than last year.
The company closed its first half with a revenue of 291.4 million euros, 8.1% more than in the same period last year. Sales of the group rose 9.5% in its international markets and 1.1% in Italy.
By regions, Brunello Cucinelli sales in Europe jumped 9.7%; in North America 9% and in China jumped 15.9%. By distribution channels, the revenue for retail grew 12%, in multibrand chain it grew 1.7%, and in independent multibrand it grew 6.5%.