Forever 21 files for bankrupcy and closes 178 US stores
The company, that just filed for bankruptcy, plans to continue operating in Latin America, where it operates in Mexico, Brazil, Panama, Perú, Bolivia and Paraguay, with 80 stores.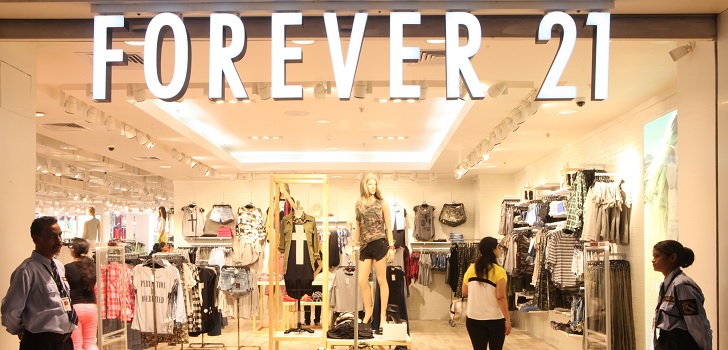 Forever21 files for bankruptcy. The American distribution giant has finally filed for chapter 11 bankruptcy protection and has achieved financing to face a new stage. The company has received a 275 million dollars loan from its creditors and 75 million dollars from TPG Sixth Street Partners and some associated funds.
With this capital the company is planning to continue its operation with the goal of returning to profitability. However, the group is planning to close most if its international markets stores. In total, the group plans to close 350 stores around the world, including some of its flagships like the one in Oxford Street, in London. In its local market, the group is planning to close 180 stores.
Forver21 will close 350 stores around the world, 180 of them in the United States
Forever 21 started to implement this new strategic plan last April, shutting down its online store in China and ended its partnership with JD.com and Tmall. The group has also closed all stores and online operations in Japan. The company will continue to bet on the Latin American market, where it has a wide presence in countries like Brazil, with about forty points of sale, and Mexico, with ​​35 stores.
Founded in Los Angeles in 1984, Forever21 is controlled by Asian businessman Do Won Chang. The company had a revenue of around 4.4 billion dollars in 2016, according to the latest available estimate in the Global Powers of Retailing report by Deloitte.