Gap to split into two public companies, with Old Navy as a standalone
After presenting the results of 2018, the board of directors of the group announced the split, which will be effective in 2020.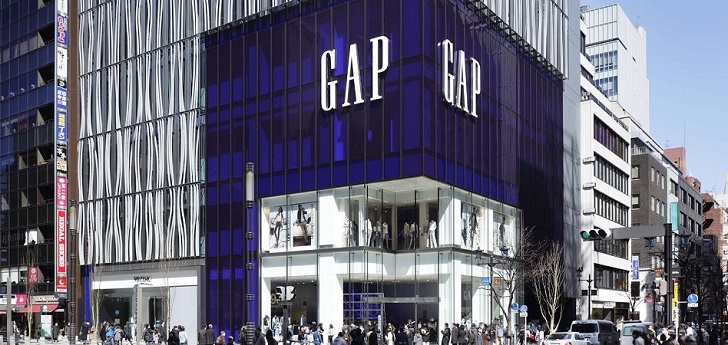 Gap to split in two. The American company, the fourth largest fashion distribution group in the world by revenue, has split Old Navy, which will quote as a standalone.
The rest of the group's brands, Gap, Banana Republic, Athleta, Intermix and Hill City, which jointly register an average revenue of 9 billion dollars per year, will continue to trade under a new name. The group will also draw up a growth strategy for this division with the aim of improving the profitability of the brands.
"Each company now requires a different strategy to thrive moving forward," said Robert Fisher, chairman, in a statement. "We determined to create two separate companies with distinct financial profiles, tailored operating priorities and unique capital allocation strategies," added the executive.
Old Navy is the brand that performs best of the group, with a growth of 3% in 2018 compared to the fall of 3% registered by Gap
The group explained that "the Old Navy's business model and customers have increasingly diverged from our specialty brands over time, and each company now requires a different strategy".
The company closed the fiscal year 2018 (finished on February 2) with an increase of 18% of its net profit, up to 1 billion dollars. The group's sales, meanwhile, also registered a positive performance, with a growth of 4.5% to 16.58 billion dollars. Gap's ebitda, however, fell in 2018, with a drop of 7% to 1.32 billion dollars.
By chains, Old Navy was the concept that performed best from the group, with a growth of 3% compared to the same period of the previous year. The Gap brand, on the other hand, recorded a 5% decrease in its revenue while Banana Republic remained stable, with an increase of 1% in 2018.
Following the announcement on the split, which is expected to be effective by 2020, the group explained that Art Peck will remain in the company's management board, while Sonia Syngel will continue to lead Old Navy. The group composed by Gap, Banana Republic, Athleta, Intermix and Hill City will remain at its current headquarters, just like Old Navy, both located in San Francisco.
After the statement, the shares of the company soared by more than 20% on the Wall Street stock market. Gap accumulated a fall of 25% in the last twelve months, and its capitalization is below the 10 billion dollars.