H&M revenues rise 2.9% in first nine months but profit drops 25%
The Swedish fashion company, immersed on a transformation of its business model, posted sales of 153.98 billion Swedish crowns (14.86 billion euros) between December 2017 and last August. During the period, the group opened 173 stores and 28 franchises.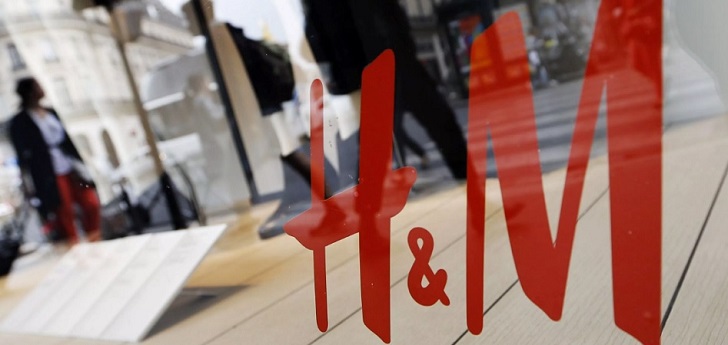 H&M ends first nine months at double speed. The Swedish group, second largest fashion retailer by revenues worldwide, posted a 25.3% decrease in profits during this period, despite the fact that sales went up 2.9%.
Between December 2017 and last August, the company registered a net profit of 9.1 billion crowns (879 million euros), compared to 12.19 billion crowns (1.17 billion euros) in the same period of the previous fiscal year. Revenues stood at 153.98 billion crowns (14.86 billion euros) in the first nine months.
Quarter by quarter, the group has been improving its results, after kick-starting last year a reorganization plan to improve the bond with consumers. In the first quarter, H&M reduced its sales by 1.7%, while in the second and third, it increased them by 1.2% and 9% respectively. Growth in the last period was boosted by ecommerce, where turnover rose 30% year-on-year.
H&M closed 66 stores in the first nine months of fiscal 2018 and opened 201 new retail locations
In the third quarter, the company registered extraordinary costs of 400 million crowns (38 million euros), due to the "problems in the implementation of the new logistics systems in the United States, France, Italy and Belgium". Sales in these markets were also affected, with an 8% overall decrease, while turnover in the other 66 territories where the company has operations rose 8% at current exchange rates.
"The rapid changes in the fashion industry are continuing and the H&M group is in an exciting transitional period", said chief executive officer Karl-Johan Persson in a corporate statement. "Our transformational work has contributed to a gradual improvement in sales development with increased market share in most markets during the third quarter, particularly in Germany, Sweden, Eastern Europe, Russia and China."
As of August 31, H&M had 4,841 stores with all retail chains worldwide, 102 more than a year ago. During the nine-month period, the group opened 173 own stores and 28 franchises, but also shut down 66 own-operated doors. The company owns brands H&M, Cos, Weekday, Cheap Monday, Monki, H&M Home, &OtherStories, Arket and Afound.