House of Fraser increases uncertainty extending one more year its administration
The department store's creditors have approved another year of administration, exactly one year after acquisition by Sports Direct. Mike Ashley stated its problems as "nothing short of terminal in nature".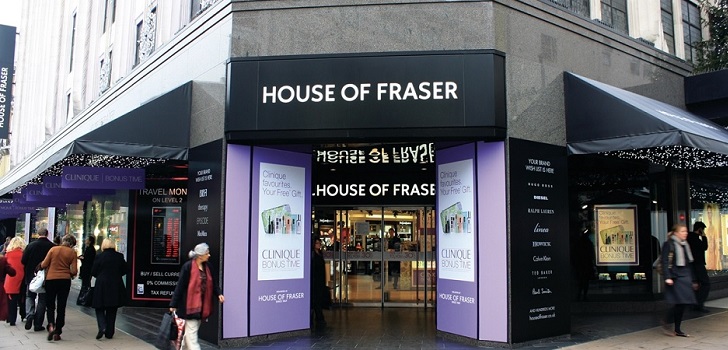 Uncertainty revolves around House of Fraser again. One year after the businessman Mike Ashley, owner of Sports Direct, acquired the department stores group for 109.2 million dollars, the future of the company is still unclear, after its creditors approved a 12 months extension of its administration.
One year ago, Ashely acquired House of Fraser for 102.9 million dollars through a pre-pack administration. Plans of the businessman where to transform the retailer into the "Harrods of the high street". However, in the last couple of months, Sports Direct results started to show difficulties to speed the business.
The retail sportswear group was forces to delay the presentation of its results after the complexity of adding House of Fraser to its portfolio. Therefore, the company's shares in the stock exchange dropped 16%.
House of Fraser ended its last fiscal year (the first one under Mike Ashley's led) with drops for 72.4 million dollars
In the report, Ashely stated that "the acquisition of House of Fraser has led to significant uncertainty as to the future profitability of the group as a whole, albeit not impacting the going concern assessment of the group".
House of Fraser closed its fiscal year 2018, with drops for 72.4 million dollars and its revenue arrived at 438.8 million dollars. After the presentation of its annual report, Sports Direct stated that it will rise the closure of House of Fraser establishments, despite Ashley's plans were to keep as many establishments as possible open.