Italian skincare brand SkinLabo expands in Europe and sets target of 30 million in sales in 2023
The company's core business are anti-ageing products at an affordable price. The group plans the end 2023 with operations in seven markets and two million active customers.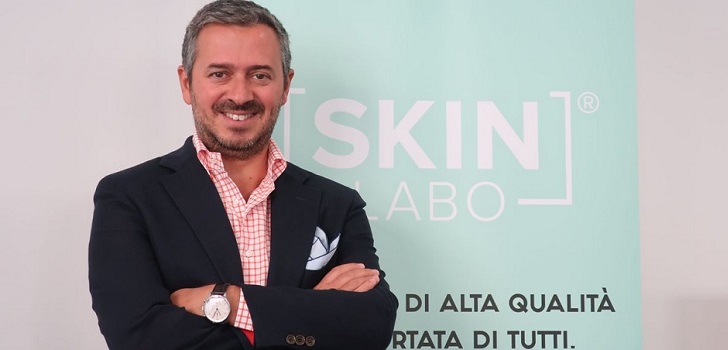 SkinLabo founder and CEO, Angelo Muratore.
The beauty war has a new player. SkinLabo, a skincare Italian pure player founded in 2016, is preparing a expansion across Europe to reach 30 million euros in sales in 2023, Angelo Muratore, founder and CEO, has stated to Mds.
The company operates only throughout the online channel has just landed in Spain, where it aims to achieve 1.5 million euros in revenue in the first twelve months of operations. In Italy, the group's sales stand at two million euros.
SkinLabo's next steps are Germany, where it will launch its e-commerce platform next month, and France, the Netherlands and the United Kingdom, where it will enter in 2020. This international expansion is part of the group's strategic plan until 2023, when it plans to achieve 30 million euros in sales, be present in seven markets and have two million active customers. SkinLabo is specialized in affordable skincare. Its best-selling category is anti-ageing products, so the company targets women between 35 years old and 65 years old.
SkinLabo has raised four million euros from different investors since 2016
The company was founded by Angelo Muratore, who before becoming an entrepreneur was marketing chief at Fiat Chrysler Automobiles until 2009. Since then, Muratore has also lead B2B e-commerce platform Brandsdistribution and has been chairman of Fontana Couture.
SkinLabo is based in Turin and is backed-up by fifty investors. Since it was born, the company has raised four million euros and now is preparing a new round of 1.7 million euros that's expected to close in the coming months.
"We saw there was a huge space in the market, where we can start making the revolution that the fast fashion industry did in fashion," says Muratore. "You can get a product with great quality at a very affordable price," states the entrepreneur, citing examples like US-based Glossier.
All of SkinLabo's products are made in Italy, what allows the time to market to stand at only two months. In the mid-term, the group also plans to enter new categories like make-up, supplements and perfumes.