Latin American group Felix B. Maduro takes El Corte Inglés fashion chain to Panamá
Sfera, the fashion chain of the department store giant El Corte Inglés, will open four stores next November. For next year, the goal of the group is also to take its children's chain to the country.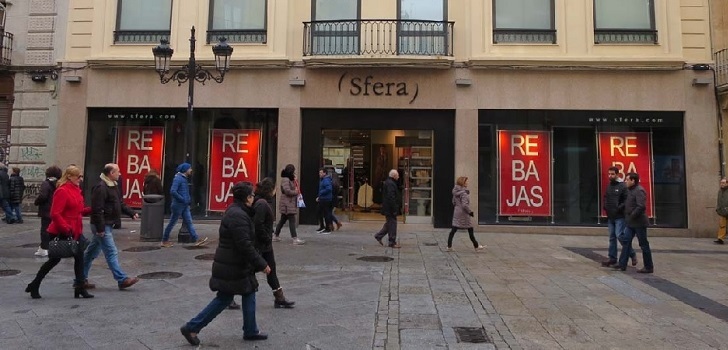 El Corte Inglés continues to gain strength in Latin America with its fashion chain. Sfera, one of the most internationalized concepts of the Spanish department store group, prepares its landing in Panama for next November, according to sources confirmed to Mds.
The chain will begin operating in the country with the Panamanian group Félix B. Maduro. The expansion of Sfera contemplates the opening this November of four stores, all of them womens and womenswear.
Starting next year, the group's plans also include bringing its children's fashion line to the country, again with Félix B. Maduro. The Panamanian group operates with twelve department stores in the country.
Sfera will open four stores in Panama before the end of the year
Felix B. Maduro started in 1877, when the company was born under the name of The Maduro Co. and specialized in the distribution of European fashion in the Central American country
In 1928, the group changed its name to Felix B. Maduro and boosted its expansion in the country. Earlier this year, the company had an expansion plan with the launch of its ecommerce platform and the incorporation of new services in its centers, such as personal shopper.
Sfera, meanwhile, has accelerated its international expansion in recent years, with Latin America as a focus. In 2018, the chain landed in Costa Rica, El Salvador and Guatemala with Siman Stores.

Founded in 2001, Sfera closed its fiscal year 2018 with a revenue of 270.9 million euros, 9.4% more than the previous year. The ebitda of the fashion chain reached 40.7 million euros, 8 million more than in 2016, according to the last available data.