Marie France Van Damme boosts its pop-up strategy and plans new openings in US
The Hong Kong based designer has opened 13 stores in less than five years and its now focusing its business in a pop up strategy and in one-to-one customer service.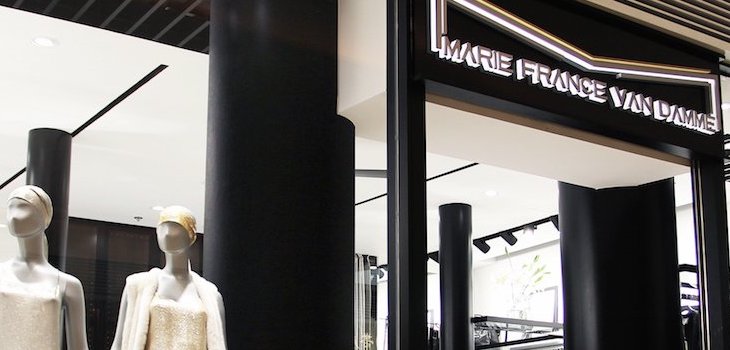 Marie France Van Damme bets for personalization. The Canadian-born, Hong Kong-based designer has opened 13 stores in less than five years and its present in Los Angeles, Miami, London, Dubai and Bangkok, amongst others. Now, the group plans more openings in the American market.
The company was founded in 2011 by Marie France Van Damme as a personal project after working more than 35 years in the fashion industry with her own private label that produced collections for mass market players like Marks&Spencers or Monoprix.
Marie France Van Damme turned around her segment in the industry and moved from mass market to the luxury division, where she currently operates. In 2013, the designer opened her first store in Hong Kong and currently bases its distribution strategy in selling though her own stores and though retailers and e-tailers like Harrods, Bergdorf Goodman, Saks Fifth Avenue and Net-a-Porter.
The company currently operates with 13 stores and is planning new openings in the US
The designer, that sells luxury resort wear pieces for women, is currently testing the market though a pop-up strategy and started last May with the opening of a pop-up store in Le Bon Marché. Also, the company is considering opening new stores in the United States.
The designer states that she chose Hong Kong as a place to develop her brand because of the vision of luxury that consumers have there, as explained by Van Damme to Mds, "on the opposite as Mainland China, consumers in Hong Kong are looking for local niche brands."
The company, that has approximately 90 employees and produces around 80% of its garments in Hong Kong, is run independently by the designer, who doesn't rule out the possibility of selling the company to explore new opportunities in the sector.