Owner of Sandro examines purchase of French brand De Fursac
Smcp, owner of companies like Maje and Claudie Pierlot, has entered into conversations with the company to acquire it with the aim of accelerating the expansion through the online channel.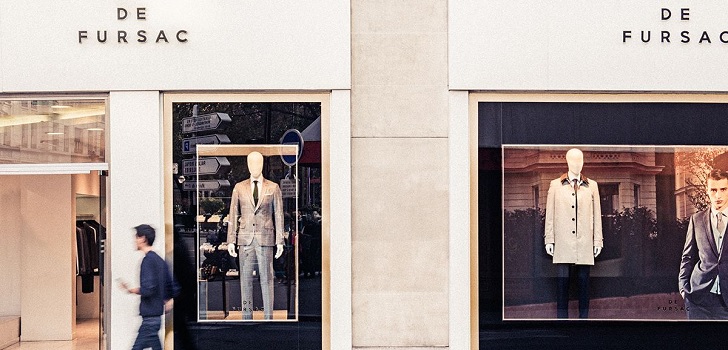 The owner of Sandro sounds out the purchase of the French brand De Fursac. The Smcp group, which also owns Maje and Claudie Pierlot firms, has entered into talks to buy the men's fashion company. It would be a strategic operation for Smcp since it would be its first acquisition that would take place in a decade.

De Fursac, which registered sales of 40 million euros in 2018, could reach sales of more than one hundred million in the short term, supported by its expansion through the online channel and the widening of the portfolio of products such as shoes and accessories. In this sense, Smcp would be interested in buying the company for the retail model of the French brand, its rapid production cycle and the shopping experience, according to WWD.

The owner of Sandro, who must still receive the approval of the regulatory authorities, estimates that with the addition of De Fursac to the group, it will reach a third of the company's turnover in the medium term and represent 10% of online sales.
Smcp closed 2018 with sales of 1,017.1 million euros, 11.6% more than the previous year

Among the buyer's plans would be the possibility of expanding the international presence of the men's fashion brand in Europe and then making the leap to Asian markets. At this time, the company distributes its garments mainly in the French and Swiss markets, where it has 52 and two stores, respectively.

De Fursac, founded in 1973, registered sales of 41.4 million euros in 2018, while comparable sales increased by 5.4% over the previous year.

For its part, Smcp, controlled by the Chinese conglomerate Shandong Ruyi Group, closed the first quarter of the year with a growth of 8.9% of its turnover, up to 274.6 million euros. In 2018, the company recorded profits of 50.2 million euros, compared to 6.3 million euros in 2017.