Parfois boosts its Latin American market and lands in Colombia with local ally
The Portuguese brand will arrive at Colombia with Crystal Group, owner of brand like Gef, Punto Blanco, Baby Fresh and Galax, that is planning to open the first four stores of the chain before the end of the year.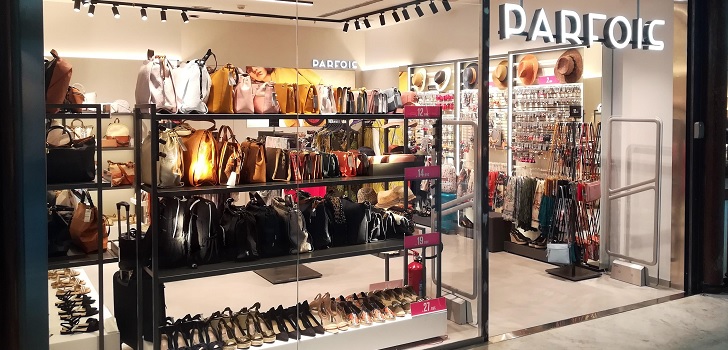 Parfois takes a step forward in the Latin American market. The Portuguese company, that specializes in accessories, has signed an agreement with Crystal to undertake its conquest of the Colombian market, as sources of the company have confirmed to Mds.
Crystal plans to launch the first four Parfois stores in Colombia before the end of 2019. Two of them will be located in Medellín and the other two in Bogotá, the capital of the country.
Parfois continues to accelerate in the Latin American market, where it operates in a dozen countries.
Mexico and Peru cover the bulk of the chain's network of stores in the region, although it also operates in Panama, Honduras, Venezuela, Guatemala, the Dominican Republic and Martinique.
In 2018, the accessories group allied with Liverpool, the Mexican department store giant, to begin operating in the Mexican market. The company is present with the same format in Peru, with outlets in Ripley, and has Smart Brands as a partner in the Inca country.
Parfois generates 7% of its sales in the Latin American market
In 2018, the company took a new step with its entry into Costa Rica and Ecuador and, earlier this year, also announced its landing in Aruba, where it operates with Phoenix Group. In total, the company planned to open ten stores throughout the region during the year, to close 2019 with a total of 73 stores in Latin America.
The region is one of the key markets of the Parfois expansion plan on a global scale, with which it expects to reach a revenue of 454.7 million dollars until 2020.
Currently, Latin America generates 7% of the company's total sales. Around the world, the company has a network of a thousand stores, a barrier that overcomed this month with an opening in Paris.
Crystal is one of the largest retailers in Colombia. The company, which continues to maintain part of its production in its local market, sells Gef, Punto Blanco, Baby Fresh and Galax brands in Latin America.