Puma diversifies and relaunches swimwear line five years later
The company will distribute the new collection starting February 2020 in Europa, Middle East and Africa.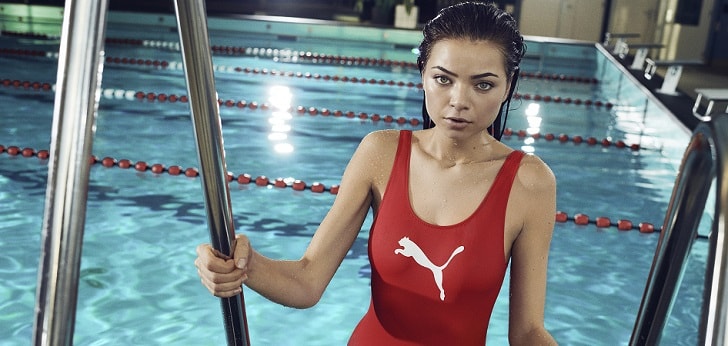 Puma starts swimming again. The sportswear company has announced the launch of its swimwear collection, the first one since they discontinued the line in 2016. The collection will include swimsuits, bikinis, shorts and even vests.
The company wants to launch these products with a very diverse size range and using sustainable materials. In fact, all the bathing shorts in the collection are created with Repreve polyester made from recycled materials, such as plastic bottles. Sustainable materials and innovation will continue to play an important role in the collection for the future, according to the retailer.
The first collection of Puma swimsuits since 2016 will be available in Europe, the Middle East and Africa in selected stores and in its online platform on a global scale starting February 2020.