Shandong Ruyi restructures Cerruti 1881 with cuts
The Chinese group bought Trinity, the parent company of Cerruti, from the Fung family in 2017 and is now in the middle of a restructuring process.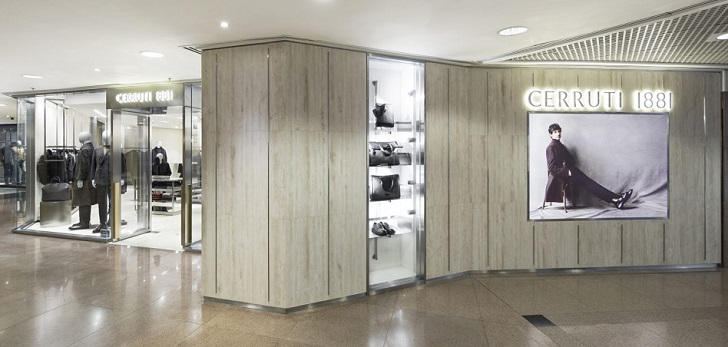 Shandong Ruyi puts Cerruti 1881 on pause. The Chinese group, which bought 51% of Trinity, the parent company of Cerruti, from the Fung family in 2017 skipped the runway last season and has not launched production on a spring 2020 collection, according to WWD. The decision is part of an ongoing cost-cutting plan part of Trinity, which controls two other European luxury brands.
The Paris-based company does not have a permanent store in Paris since the closing of its historic flagship store in Place de la Madeleine in 2015. Nor a new creative director has been appointed since Jason Basmajian's departure in July.
The company has been without a creative director since Jason Basmajian left in July
The brand did not show in the last call for runways and has not started producing the spring 2020 collection. In recent months, its design team has moved from its headquarters in Place de la Madeleine to new smaller offices in Rue Royale.
"The Trinity group, at the request of its main shareholder, is undergoing a complete restructuring of its organization," Claire Landrau, global vice president marketing and communications at Cerruti told WWD.
However, the group has managed to return to the path of profitability, with a result of 76.6 million dollars in the first half, compared to losses of 196.8 million dollars in the same period of the previous year.
Trinity, based in Hong Kong, also controls Kent&Curwen and Gieves&Hawkes. As of June 30, 2017, the group had a network of 289 men's fashion stores in China. Shandong Ruyi also owns the French Smcp, Lycra and the British Aquascutum and Taylor&Lodge, and in 2013 it bought a stake at Carloway Mill, one of the few Harris tweed manufacturers in Scotland.