SMCP grows overseas with Shandong Ruyi: Sandro lands in New Zealand
The company is also growing in neighbour market Australia, where it launched its ecommerce earlier this year and currently operates 13 stores.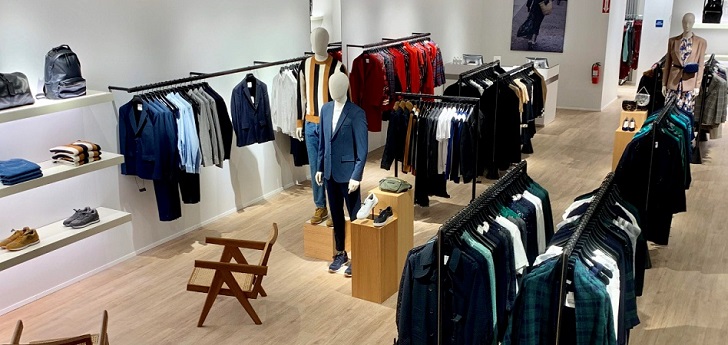 SCMP grows overseas. The French company, owned by Chinese holding Shandong Ruyi, has just opened the first Sandro store in New Zealand. Its arrival to the country follows a rapid expansion in neighbour market Australia, where it already operates more than ten points of sales.
As announced by the company in social media, Sandro has opened a new store in New Zealand's capital, Auckland. The store is located at Commercial Bay, where other brands like Maje and Dior Perfumes and Beauty have also opened its first store in the country. Hugo Boss, Kate Spade, Furla and Australian footwear company Wittner Shoes are also present in the mall.
Commercial Bay is located in the southern shore of the Waitemata Harbour. According to its developers, it is set to become "the most transformational project" in the city with commercial space, a luxury hotel, public spaces, hospitality environments and a new PwC Tower.
Sandro has landed in recently opened Commercial Bay
Sandro keeps growing in the region after a rapid expansion in Australia in recent months. The company opened earlier this year a new store in Westfield Sydney, reaching 13 stores in the country. It also launched its ecommerce last March.
SMCP was founded in 2010 and it stands for Sandro, Maje and Claudie Pierlot. Sandro was founded in 1984 by Evelyne Chetrite. Her sister Judith Milgrom founded Maje in 1998. Since 2016 the group is owned by Chinese holding Shandong Ruyi, that has fuelled its expansion globally, particularly in Asia.