Spanish fragrance group Puig expands fashion portfolio and acquires Dries Van Noten
The company, owner of Carolina Herrera, Jean Paul Gaultier and Nina Ricci, has taken a majority stake in the Belgian group, founded by the eponymous designers. Van Noten will remain as a minority stakeholder.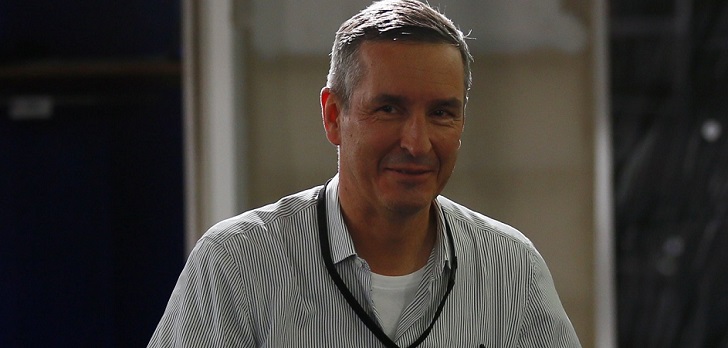 Puig gains foothold in fashion. The Spanish fragrance maker has taken a majority stake in Dries Van Noten, the brand founded by the eponymous Belgian designer, for an undisclosed sum. The acquisition occurs only a few weeks after L'Oréal snatched from Puig the licensing rights to produce Valentino's fragrances.
After the entry of Puig as majority shareholder, Dries Van Noten will remain at the helm of the creative department and will keep as well his role as chairman. The company currently operates with around 20 outlets worldwide.
The brand collections are distributed in retailers such as Barney's, Harvey Nichols, Bergdorf Goodman and Harrods, among others. Besides, Dries Van Note has standalone stores in cities such as New York, London and Seoul.
Puig said that Dries Van Noten will keep his role as creative director and chairman of his eponymous brand
Dries Van Noten joins today Puig's fashion portfolio, which comprises names like Carolina Herrera, Jean Paul Gaultier, Nina Ricci and Paco Rabanne. "Our entry today into the capital structure of Dries Van Noten proves yet again our strategic commitment to developing the Puig fashion business," said Marc Puig, chairman and chief executive offier.
At the helm of Puig's brand, market and operations department is José Manuel Albesa, who overviews these areas as president since last April. The executive is a group veteran who entered the company in 1998 and has held various key positions, the latter as chief brand officer.
Puig ended fiscal 2017 with a turnover of 1.93 billion euros, 8.1% more than the previous year. Net profit increased by 47% to 228 million euros. The company, which aims to reach sales of 3 billion euros in 2025, announced last April the launch of a start-up incubator, Puig Futures.