Spanish jewelry brand UNOde50 enters U.S. through Macy's
The group, that operates with a flagship store in New York City, had already partner with Hudson's Bay Company last June.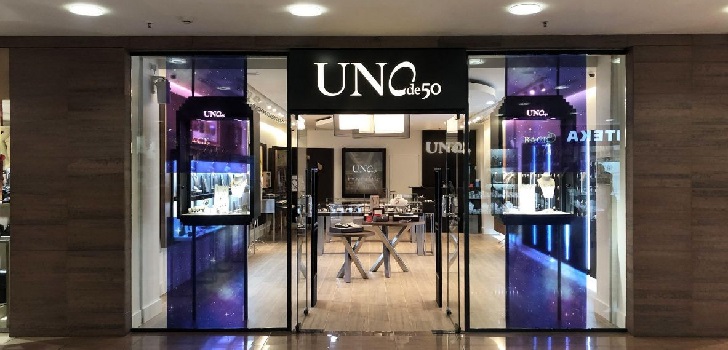 Spanish jewels shine at Macy's. Uno de 50, a Madrid-based family company, has just sealed an Alliance with Macy's to open its two first store at the department store giant.
The first of them will be located at Macy's 34th Street flagship store, in Manhattan, while the second one will be in Chicago. While, with Hudson's Bay, Uno de 50 wants to cover the country, with Macy's it'll be opening just in selected stores, Javier Gala, general manager of the company, has told Mds.
The next opening planned with Hudson's Bay will be located at Seattle's Duty Free. Uno de 50 also is about to open a new store in Puerto Rico together with travel retail operator Dufry.
Uno de 50 operates in the US with a fully owned subsidiary
The United States was one of the first markets Uno de 50 betted for in its international expansion. The company opened its first store in the country in 2012 with a local partner, based in Miami, and it now operates directly in the market through a fully owned subsidiary.
Together with the United States, Latin America is also a very important market for the company. Uno de 50 is present in countries like Guatemala and Mexico and is about to land in Panama.
China and Russia are other two markets where the company is pushing its expansion. In both of them Uno de 50 operates through local partners. Worldwide, the brand will close this fiscal year with a network of 103 stores. The company does not communicate its revenue.