Springfield allies with Puig to launch eco perfume line
The chain property of Tendam, will commercialize the new line in thirteen counties like Spain, Portugal, Mexico, France or Russia, starting next week.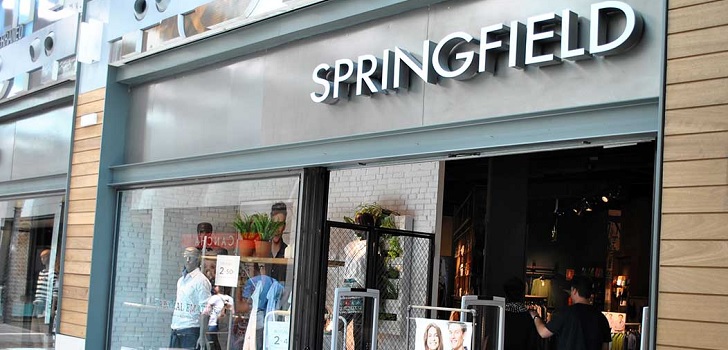 Springfield diversifies. The young fashion chain, owned by Tendam, has sealed an alliance with the perfume giant Puig to start a new line of eco perfumes created with biodegradable components.
The launch of R[eco]nsider is planned for mid-august. The company will commercialize the new line in thirteen countries, including Spain, Portugal, France, Mexico or Russia.
The company, that already had perfumes in its offer, follows the steps of companies like Aristocrazy, Scalpers or El Ganso, that also jumped recently to the perfumes sector.
The Spanish retail giant, number three in the country by revenue, has closed quarter one, with a drop of 1.1%, up to 218.9 million euros (245.3 million dollars).