Stitch Fix revenue rises 29% in 2019 but profit shrinks 18%
The American ecommerce company, that is listed in the New York Stock Exchange, expects a softer first quarter, motivating a 12% drop in its hares in after-hours trading.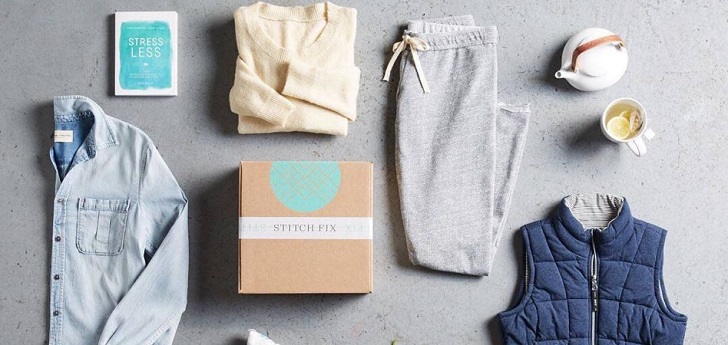 Stitch Fix closes its fiscal year with ups and downs. One of Wall Street's favorite fashion startups has closed the fourth quarter with better results than expected but has disappointed the market with its forecast for the year 2020.
The company grew 36% in the fourth quarter, up to 432.1 million dollars, while its full year revenue rose 29%, to 1.6 billion dollars. In the 12 months ended August, the company added half a million new active users, up to 3.2 million consumers.
On the other hand, the benefit continued to decrease, shrinking 17.9%, to 36.9 million dollars, compared to 44.9 million the previous year. The decrease was mainly due to a rise in its expenses, that reached 679.6 million dollars, compared with 493.0 million dollars last year. Stitch Fix said it's been spending more on advertising to reach more customers, and advertising expenses grew to 39 million dollars during the latest quarter.
Stitch Fix expects annual sales to be between 1.9 billion and 1.93 billion
Looking to the first quarter of fiscal 2020, Stitch Fix is calling for sales to fall within a range of 438 million dollars to 442 million, or growing between 20% and 21%. That would be below Street expectations of 451 million. It expects annual sales to be between 1.9 billion and 1.93 billion, while analysts have been calling for $1.91 billion.
"First, we've had greater success this year with summer products that carry lower average unit retails and average order values; second, we spent less on marketing in late fourth quarter of 2019, which meant we had fewer clients to contribute to revenue at the start of the first quarter of 2020", stated the company in a letter to its shareholders.
Stitch Fix was founded in 2011 in San Francisco by Katrina Lake, who remains at the head of the company as CEO. The company, which defines itself as an online personal styling service, operates as a subscription service and uses big data to adjust each box that is sent to the client's tastes.