The North Face rearranges its team in Latin America: new CEO for Mexico
Gina Leon joined the VF Corporation in 2016 as director of sales and marketing for the brand in the country. Previously, the executive worked for Pernine and Industrias Vermar.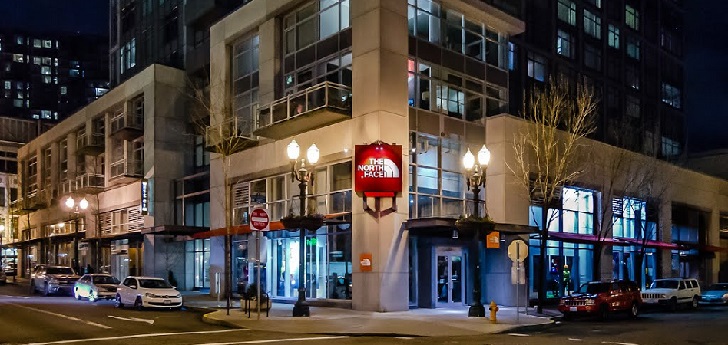 VF boosts The North Face team in Latin America. The American group, which also owns brands like Timberland and Vans, has appointed Gina Leon as new general director in the Mexican market, the largest of the group in Latin America.
The executive joined VF in 2016 as commercial and marketing director of The North Face in Mexico, and since last September she is responsible for the brand's subsidiary in the country. With a degree in Marketing from the University of Palermo, Leon completed her training with studies in marketing at the University Autónoma de Occidente.
After developing most of her career in Colombia, the executive jumped to Mexico in 2016 with The North Face. Previously, Leon had already worked for the group as responsible for Colombia, Ecuador and the Caribbean through the distributor of the firm in the region, Pernine.
VF has boosted The North Face in Mexico in the last year with its entry into Liverpool
The North Face landed in Mexico in 2015 and currently has thirteen single-brand stores in the country, after opening fifty stores in 2019. At the beginning of this year, the company entered the Mexican department stores Liverpool.
The North Face's commercial network also extends to El Palacio de Hierro, a partner with which they started operations in Mexico three years ago. The company operates in Grupo Bal stores not only in the sports section, but also in urban fashion.
Last year, The North Face remodeled eight of the stores it has in El Palacio de Hierro and throughout this year it will continue to implement the new design in the other five points of sale it has in the department stores.
VF Corporation closed the year with 1,551 stores spread across all continents, 68 stores more than the previous year. The company's revenue was 13.8 billion dollars, 12% more, and doubled its net profit, up to 1.2 billion dollars.