The Oecd slashes forecast for global growth owing to coronavirus
The Organization for Economic Co-operation and Development has lowered the global GDP
From 2.9% to 2.4% since 2009.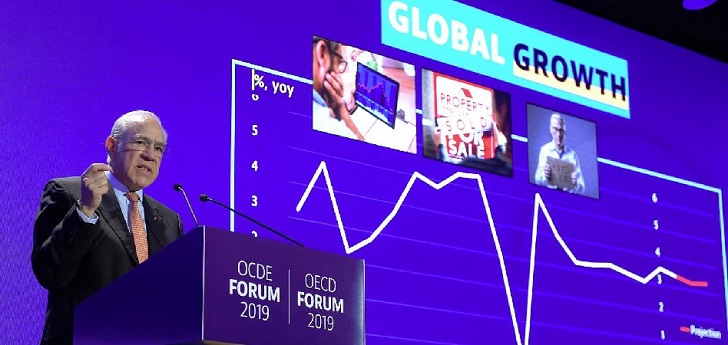 The Oecd foresees the impact of the coronavirus on the global economy. The Organization for Economic Co-operation and Development (Oecd) has reduced its global growth forecasts by 2020 from 2.9% to 2.4%. because of the impact that the coronavirus is already generating on the global economy.
The new forecast would be the lowest growth since the 2009 crisis. The Oecd has become the first body to have quantified the impact of the coronavirus and has warned "a longer lasting and more intensive coronavirus outbreak" could slash growth to 1.5 per cent in 2020."
By region, the countries most affected by the Oecd's forecast are India, down to 5.1%, and China, to 4.9%. In Europe, Italy could touch recession, while France would grow up 0.9% and Germany 0.3%.
Nevertheless, the Oecd assumes that the effect of the virus will be limited to the first quarter of the year and that the recently acknowledged pandemic will be controlled and accompanied by "well-oriented policies" to sustain the economy and help it recover some of the losses with 2021 in the corner.For the next year, the institution has raised the forecast of global growth by three tenths, to 3.3% and, in the case of China, it gives it an advance of 6.4% by 2021, nine-tenths more than before.