Urban Outfitters to launch a clothes rental platform
American fashion group is finalizing the launch of Nuuly, a monthly subscription service of its brands only for women and available from the following summer.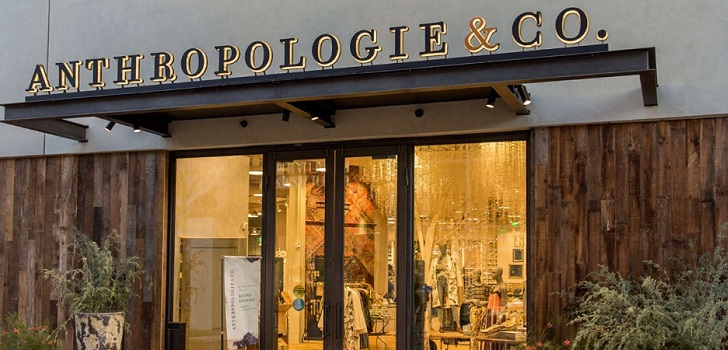 Urban Outfitters is making a bet to get to Z generation. American fashion company has announced the launch of a monthly clothes rental service. Under the name of Nuuly, subscribers will receive the clothing items previously chosen in a box, with capacity for six products of Urban Outfitters' brands and third parties items. At this time, Nuuly is available for women clothing from the following summer, but the interested people can join a waiting list, a previous move before platform's commissioning.
Nuuly will place products in its web in order to the client to fill the order, with clothes of its own brands, Anthropologie, Free People and Urban Outfitters, as well as a vintage items selection, among other products. The launching, planned for the next summer, will count with a range of one-thousand clothing items available for the order, although the company is set to add one-hundred products per week to its website.
The monthly subscription price is 88 dollars (78 euros), being a box of six items the chosen format by Urban Outfitters for Nuuly's shipments. The American fashion company calculates that the initial value of the box rounds the average eight-hundred dollars. Besides, Urban Outfitters open the possibility to the clients to acquire a clothing item if they like it.
With the launching of Nuuly, Urban Outfitters pretends to satisfy the constant need of new clothes of Z generation, while at the same time is favoring the healthy lifestyle. "We want Nuuly to be the leader fashion subscription, offering an unmatched curation of aspirational brands coupled with extraordinary value, to give our clients the creative shopping experience they desire", has stated Richard A. Hayne, CEO and chairman of Urban Outfitters.
The first quarter of 2018 has supposed a deceleration of Urban Outfitters' results. American fashion company has obtained a net benefit of 32.5 million dollars (29.2 million euros), a 20.9% less than the same period of 2018.