Vente Privee 'calls' Privalia's co-founder José Manuel Villanueva to Paris HQ
The Spanish executive, who started up Privalia in 2006 together with Lucas Carné, will move to Vente Privee's main offices in the French capital to occupy a position linked to the development of new business units.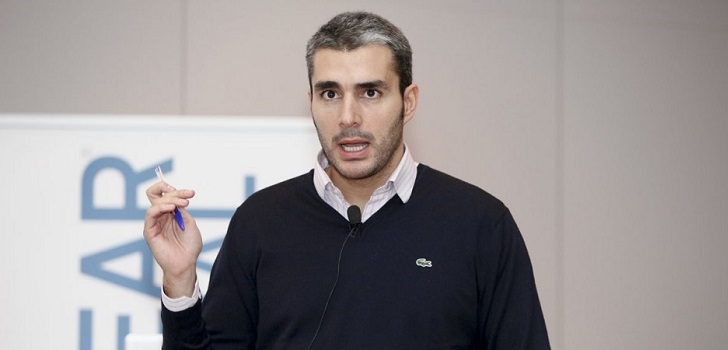 Vente Privee pockets one of Privalia's co-founders for Parisian headquarters. José Manuel Villanueva, who built up the Spanish ecommerce platform in 2006 together with Lucas Carné, will soon leave his functions in the Iberian business. The manager will move to the French capital to assume a new position within Vente Privee, linked to the development of new business units, according to company sources consulted by MDS.
From now on, Lucas Carné will be the only co-founders who remains attached to Privalia's business. The decision was communicated to group employees during the internal first-half results presentation. Company sources have indicated to MDS that "Privalia founders are still linked to the business and the Spanish market is still piloted by Albert Serrano".
After Villanueva's exit, Fabio Bonfá, Privalia's country manager in Italy, could add new responsibilities over some business area in the Spanish market. Bonfá replaced Valentina Visconti as head of the Italian market in October 2017, after leading the operations of the ecommerce platform in Brazil.
Vente Privee will maintain Lucas Carné, Privalia's co-founder together with Villanueva, linked to the Spanish operations
José Manuel Villanueva launched Privalia together with Lucas Carné in 2006. The entrepreneur, who studied at business school Esade and the University of Michigan, previously worked for consultancy firm Bain&Co.
Changes within Privalia's high-executive team occur two years after the group was took over by Vente Privee. The French flash sales company acquired its Spanish competitor for around 444 million euros, giving birth to a new ecommerce giant in Europe, whose joint turnover exceeded 2.4 billion euros in 2015.
Vente Privee recently pursued new acquisitions in the Spanish market. Last May, the group took over Qashops, a company dedicated to the design of omnichannel strategies for clients such as El Corte Inglés, Puma, Gap and Pepe Jeans. The transaction price wasn't disclosed.
Vente Privee bought Qashops last May, after an acquisition spree that started in 2016 with Privalia's takeover
Besides Privalia's acquisition, Vente Privee has taken other steps in order to boost business innovation and its tech capabilities. In early 2017, the French company announced an investment of 80 million euros to strengthen its R&D department and introduce a plan that included the launch of a startup incubator for fashion, retail and technology companies in the Station F campus, Paris.
According to the latest data available, Privalia ended fiscal 2016 with sales of 459.8 million euros, 14% more than in the previous year. However, the company posted losses of 13.5 million euros, compared to a profit of 11.3 million euros in 2015.
Privalia posted sales of 459.8 million euros in 2016, 14% more than in the previous year
Vente Privee ended 2015 with sales of 2 billion euros and a workforce of 2,800 employees in eight European countries. In 2016, the company expected to reach 3 billion euros thanks to the acquisition of several competitors and worked with some 6,000 fashion, accessories, decoration, furniture, toys and food brands, among others.
Since the purchase of Privalia until today, the European ecommerce giant has taken over companies such as Designers & Friends, Belgium's Vente Exclusive, Poland's Zlotewyprzedazé or Switzerland's Eboutich. In just one year, the five acquisitions made by Vente Privee between 2016 and 2017 enabled it to reach fifty million registered members.