What if fashion doesn't innovate? Giants fear crisis again and bet on the short term
American companies like Forever21 weaken while others like the European Esprit don't find their way. Fashion plays on the short term and gives up innovation, and if innovation is lost, engines stop running.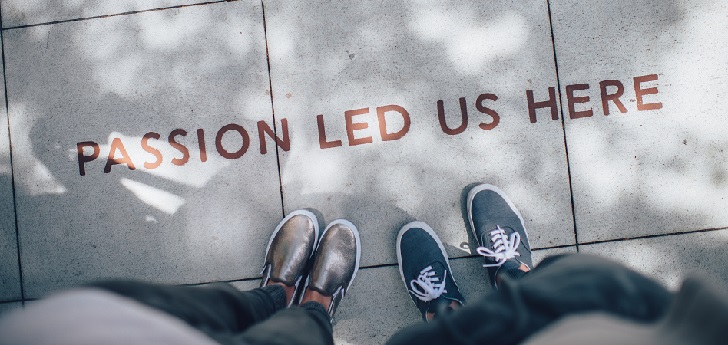 The attitude that some of the giants in the industry are taking is that when the sector transforms, fashion turns conservative and stops innovating. The first victims? American companies, whose product is today overshadowed by European companies.
After months on the verge, on September 30 the American retailer Forever21 filed for chapter 11 bankruptcy. In the last decade, the company has sneaked into the world ranking of fashion distribution thanks to a young, fresh and affordable product. But not anymore. Its formula has not changed and consumers have abandoned it. Forever21 now prepares the closure of 350 stores worldwide.
Abercrombie&Fitch dazzled the world at the beginning of the current decade with stores that became a tourist destination and a model to be imitated by its competitors. Casual, young and simple fashion, along with a marketing that opted for a sexy and provocative image, were the formula for its success. What did Abercrombie do next? Little more. Consumers got bored and aesthetic canons changed.
Victoria's Secret reigned comfortably in international intimate fashion. Their shows and models adorned teenage rooms around the world and occupied minutes of television. The offer? Provocative lingerie at affordable prices, especially in its local market. But, again, consumer trends changed and young firms such as Savage x Fenty began to take their place on women's wish lists.
Forever21, Abercrombie&Fitch and Victoria's Secret are just three examples of leading companies in their segments that are going through difficult times. Groups like Ralph Lauren, with stock market values far away from their highs, is following the same path, while Benetton, which went from being a pioneer in its sector and popular for its provocative campaigns to clinging to its basic colors and without a hint of innovation; has become a shadow of what they were.
What happens to fashion? "There is a though back to ten years ago: companies are afraid to take risks," says an executive of a large fashion distribution group. The fashion business is facing one of the greatest transformations in its history due to the impact of Internet and the changing preferences of consumers, while the threat of a new global recession is once again on the table, and the giants of the industry opt for caution and short-term strategies to deal with the situation.
The United States is the first country that is suffering the consequences of this situation. Ecommerce is being very difficult to make profitable by fashion companies and, to this, "adds a lack of total creativity." "Today, the product of American fashion is not as appealing as European fashion, and ecommerce globalizes everything," says Victor Herrero, member of the board of directors of companies like Clarks and former CEO of Guess.
In this context, more and more companies are opting for financial profiles to lead the business. Inditex, for example, has chosen Carlos Crespo, who has a long career in the group, as CEO, and Pepe Jeans has signed Marcella Wartenbergh, from PVH for the same position.
Another example is Esprit. The German group, which is undergoing a restructuring that has lasted about ten years, has placed Anders Kristiansen in the position of CEO, previously held by the Spanish José Manuel Martínez Gutiérrez, today at Bimba y Lola.
"There is no turning around like before, now it is just cutting costs and nothing else -states the first executive of a large distribution company-; the market is lacking ideas and the approach is totally financial".
"In complicated moments, we choose short term - says Luis Lara, an expert in fashion and former manager of companies like Inditex or Mark&Spencer-; It is common in all sectors." However, the expert points out that in the fashion business innovation is more crucial than in others. "In a moment of transformation like the current one, with customers, prices and channels changing, if innovation is missing, we might as well shut it down," he claims.
In the premium segment, you can find three types of customers: the faithful, the standard and the one that is looking for discounts. "The first tells you what will happen in winter when you're still in summer: if you kill the loyal customer without innovation, you're dead," says Lara. Brands that are in trouble are tempted to turn to customers of type two and three and that makes the company stop evolving.
The same happens in big retailers, but even with faster speed. "Forever21, Esprit ... if you want to be relevant you must evolve every year. And your client changes every year: there are people who enter and people who pick up. If you are not relevant to new generations, you die,"
The expert compares fashion with food. "Marcos de Quinto (vice president of CocaCola between 2015 and 2017) said that if CocaCola stops investing sales fall ... even at CocaCola happens," he says.
In the case of fashion, the clearest driver of innovation is the product, but there are others. The sector has been talking for years about the store of the future, but there are still very few companies that have started to invest to find this model.