Zara owner reaches 100 stores in USA
The company's top chain, Zara, has opened up five new stores in the North American market during the first nine months of the fiscal year in Denver, New York, Portland, New Orleans and California.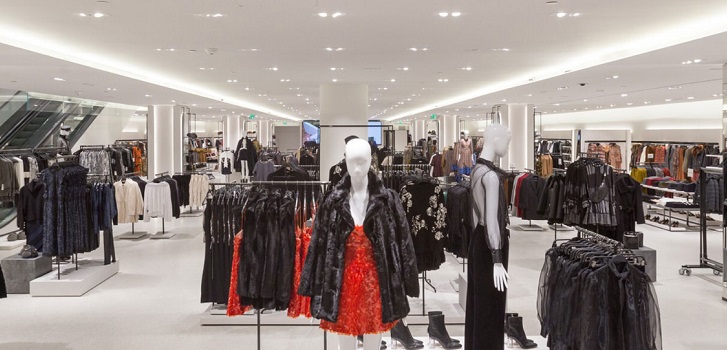 Inditex gains strength in the United States. The group has opened its store number one hundred in the North American market, where it has traditionally had a cautious presence due to the country's size and relevance. The store with which the company has surpassed the bar of one hundred points of sales is property of Zara, and it raised the store's curtain in the city of Denver, Colorado, last November 14th.
Inditex is present in the United States through its chains Zara and Massimo Dutti. Moreover, last year, the company took a step further through the opening of a Bershka store. Consequently, the company operates with stores from its Zara and Massimo Dutti chains as well as with a Bershka pop-up store in New York. At the same time, the young fashion chain of Inditex distributes its products through an online platform in the country. The company is also present online with its home chain Zara Home.
Inditex's one hundredth store in the United States is located in Denver, Colorado
The United States, the biggest market for fashion business in the world, has become a strategic piece for the growth of Inditex and figures, quarter after quarter, among the countries in which the group opens a higher number of stores.
In 1989, a little more than two decades after the group's foundation, Inditex installed in New York (concretely in Lexington Avenue) its second international store, only after the one they installed in Portugal the year 1988.
Until five years ago, Zara was the only chain of the group that was present in the United States. Out of the 81 stores that the group's top chain has in the country, nine of them are located in New York. The last huge opening took place in 2012, when it installed in number 666 in Fifth Avenue.
That same year, Massimo Dutti entered the country with a store in the corner of Fifth Avenue with 54 Street which Zara had previously occupied. The chain premiered parallelly its online platform for the United States market.
The Spanish group ended this period with a rise of 4% in its net profit, reaching 2.43 billion euros. The company ended the first nine months of the fiscal year (between February and October) with a volume of business of 18.43 billion euros, 3% more than in the same period in 2017. The increase of sales in constant currency climbed 7%. The currency, for its part, weighed sales down during that period by 4.3%.