Interparfums begins 2019 in good shape: up 4% boosted by Montblanc and Jimmy Choo
The fragrance company, licensee for brands such as Coach, Lanvin or Rochas, has registered a revenue of 126.6 million euros between January and March.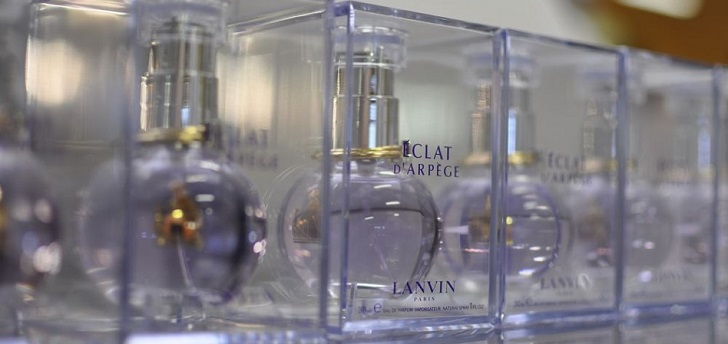 Interparfums begins 2019 on the rise. The company that operates in the fragrance business, licensee for brands such as Montblanc, Jimmy Choo, Coach or Lanvin, has closed the first quarter of the fiscal year with a 4.1% rise in its revenue, up to 126.6 million euros.
By brands, Montblanc and Jimmy Choo have been the ones that have taken the bulk of the group's business in the first three months, with a 19% and 36% increase in their revenues, respectively. Boucheron's fragrances also grew its sales figure by 17% during the same period.
Coach, Lanvin, Rochas and Karl Lagerfeld perfumes, however, registered a poor performance between January and March. Coach fragrances, which had boosted Interparfums' business in fiscal year 2018, recorded a 16% fall. Lanvin, on the other hand, shrunk its sales by 12% in the first three months, while Rochas and Karl Lagerfeld drop by 6% and 19%, respectively.
By regions, sales in the Middle East soared by 23% during the first three months of the fiscal year, fostered by Montblanc, Jimmy Choo and Boucheron. Meanwhile, in North America and Europe the group's revenue was positive, with increases of 7% and 8%, respectively.
"It's been a good start to fiscal year 2019, with a revenue that is in line with the expectations of the group," as Philippe Benacin, chief executive officer of the group, has explained in a statement. The manager has emphasized that he forecasts to end the year with 480 million euros in global sales.