Cotton prices rise due to consumption and decrease of production
The International Cotton Advisory Committee predicts a contraction of cotton reserves in 6.6% during 2019, at the same time as the demand of this fibre increases.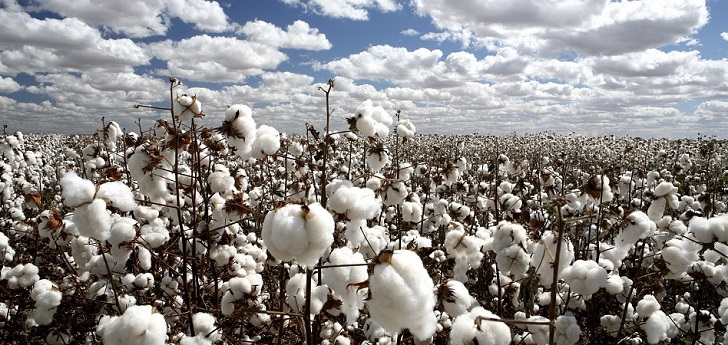 Cotton prices increase. The International Cotton Advisory Committee (ICAC) predicts cotton prices going 89 US cents up per pound in the period of 2018-2019, a 1.13% higher than a year ago.
In that way, cotton will continue with the escalation it started during 2017-2018, when its prices increased a 6%, going from 83 US cents to 88 cents, according to ICAC's records.
The rise of prices is directly related to the decrease of production and the increase of demands, which will cause a contraction in global stocks by 2019. As a matter of fact, cotton reserves will reduce a 6.6% in the period of 2018-2019 until 17.6 million tons. It is the lowest number registered since fiscal 2011-2012 when cotton crops in the United States and China were severely affected by weather conditions and cotton prices marked historic peaks.
The consumption of cotton will increase a 2.7% in 2019, reaching the figure of 27.53 million tons
According to ICAC, consumption will increase 2.7% in 2019, reaching 27.53 million tons in the period between 2018-2019, whilst production will stand at 26.31 million tons, which represents a decrease of 2.5% compared to 2017-2018.
The fall will be produced despite the increase of crops in Brazil and the west of Africa. Nevertheless, production in these countries is not as big as to mitigate the cuts registered in Australia, China, India and the United States.
Furthermore, ICAC predicts cotton stocks in China to descend 8.2 million tons in 2019, which represents the lowest level since 2011-2012. Outside the Asiatic giant, cotton stock will increase for the third year in a row, surpassing the figure of 10 million tons.