Fashion 'dodges' the biggest fall in US retail since the crisis: closes the year flat
In the month of Christmas campaign, US retail sales shrank by 1.2%, its sharpest decreased since September 2009.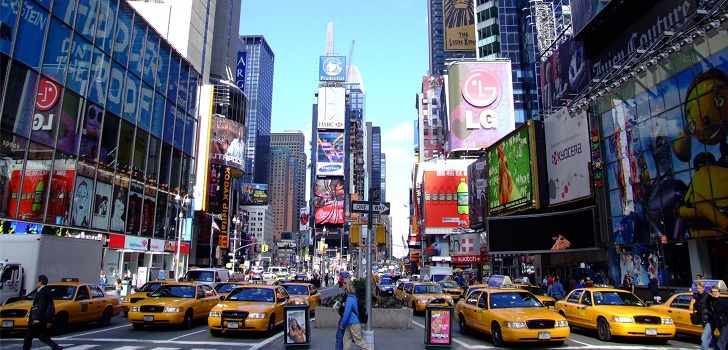 Fashion is saved from the biggest fall of US retail since the crisis. The sector closed the year with rising sales, in a setting defined by the Retail apocalypse of the reorganization of fashion and retail giants, such as Sears or Payless.
In December, sales of clothing, footwear and accessories in the United States remained flat in comparison to the previous month. In full Christmas campaign, the revenue of US fashion retail was 23.09 billion dollars.
While fashion sales stagnated, the whole US retail sector registered in December its largest drop since the crisis. Sales in the sector fell by 1.2% compared to November, the worst figure since September 2009, according to Census data.
In November, fashion sales in the United States reacbed 23.26 billion dollars
The fashion revenue of December is slightly lower than that of November, the month of Black Friday, when fashion sales amounted to 23.26 billion dollars, 4.5% more than in the same month of the previous year.
In the annual aggregate, fashion sales in the United States grew by 4.8% compared to 2017, reaching a revenue of 274.65 billion dollars.
In the United States as a whole, department stores were one of the most penalized sectors last year. Sales in this channel fell by 0.9% in 2018, to 148.96 billion dollars.
US department stores shrank its sales by 2.7% in December
Only in December, the revenue of department stores was reduced by 2.7%, to 12.14 billion dollars. As in fashion trade, department store retail in the last month of 2018 was lower than in November, when sales reached 12.55 billion dollars.
The 'Retail apocalypse' continues to hit fashion
US fashion and footwear companies continue to suffer the ravages of the Retail apocalypse. This week, Payless decided to close all its stores in the United States and focus its business abroad. Other giants, such as Sears or the titan of childrenswear Carter's, continue to lead a wave of closures in their local market.
In parallel to the withdrawal of the US groups, different international companies have resumed their expansion in the American giant. Recently, Inditex announced the entrance of Pull&Bear in the United States, where it will operate first through the online channel.
Regarding local businesses, American Eagle Outfitters, number one in urban fashion by revenue in the world, sealed an agreement yesterday to open its first stores in Europe this year.