Fashion gets ready for a white Christmas: sales will rise 5% in the US
Gen Z and seniors are the segments of the population that will spend the most, according to the 2019 Retail Holiday Survey report, by the consultant JLL.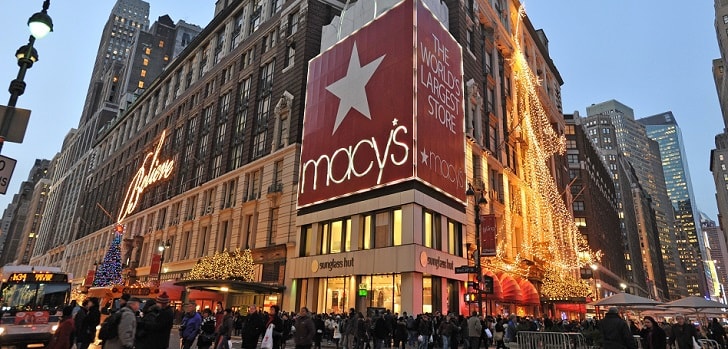 Fashion is preparing for the most important three months of the year. Colombian Cyber Monday, that took place last week, has unoficially kicked off an informal quarter of intense days of discounts that culminates with the Christmas campaign, one of the most important for the fashion business. According to the National Retail Federation (NRF), each American will spend, on average, 1,047.8 dollars, compared to 1,007.2 dollars last year.
Last year, during the Christmas campaign (which officially begins with Thanksgiving in the United States), sales in the United States reached at 850 billion dollars, the maximum since 2013 and 5% up from the previous year. For this year, an increase of between 4.5% and 5% is expected.
The budget may be higher, but competition is higher too. More than 42.3% of US customers will make their purchases in online-only platforms, with Amazon being the favorite shopping destination.
JLL anticipates a growth of between 4.5% and 5% in sales during the Christmas campaign
A third of consumers will start shopping at the end of November, with Black Friday and Cyber ​​Monday. Only 22.7% of consumers with a reduced spending percentage will wait up to two weeks before Christmas to make their holiday purchases.
Omnichannel will be the king again. 42.3% of consumers will buy on an online platform, while 51.9% will go to physical stores but use smartphones to read reviews from other consumers and make their payments.
After Amazon, where 31.8% of consumers will buy, Walmart, with a 36.2% and Target with a 29.6%, are the favorite retailers of customers. In Gen Z, however, tastes change: women prefer Nordstrom and men, Nike.
31.3% of consumers will buy their products on Amazon in this period
Another of the key events in the coming months is Black Friday, which is celebrated on the first Friday after Thanksgiving, although in recent years it has been extended over several days. In 2018, this date represented 15.9% of total annual fashion and footwear sales in the United States, according to an article by McKinsey. For this year, growth is expected between 4.5% and 5% in the United States.
Cyber ​​Monday is celebrated the following Monday, which is intended only for online operators. Last year, it generated revenues of 7.9 billion dollars in the United States, of which 2.2 billion dollars were purchases made through smartphones. Colombian Cyber Monday, which just took place last October 21, 22 and 23, generated sales of 519,000 million Colombian pesos (150.6 million dollars) last year.
In China, the biggest day of discounts is the Single's Day, driven by the giant Alibaba and thta takes place on November 11. The group generated sales worth more than 30.8 billion in just 24 hours, 20% more than the 25.3 billion in 2017.
Other countries have taken this period before Christmas to boost their sales and improve their results. In Mexico, El Buen Fin is celebrated in mid-November and expects a growth of 5%, to exceed 6.2 billion dollars.